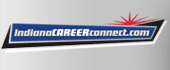 Job Information
Praxair, Inc.

Maintenance Technician

in

Indianapolis

,

Indiana
Maintenance Technician
Description
Praxair Surface Technologies, Inc. (PST), a subsidiary of Linde, Inc, a global industrial gas company, offers a comprehensive array of high-performance coatings and technologies to the aviation, energy and other industries. By continuously advancing coatings technologies, PST helps customers improve environmental performance, decrease energy consumption, extend component life, improve productivity, minimize downtime, reduce operating costs and produce high-quality products. Additional information about PST is available atwww.praxairsurfacetechnologies.com.
Industrial Maintenance Technician will troubleshoot and perform maintenance on variety manufacturing and building support systems.
Maintenance Technician Job Description
Performs preventive and corrective maintenance to process and building systems including but not limited to general electrical systems, rotating equipment, pneumatic equipment,Furnaces, Cranes, Compressors, HVAC, Fire Suppression and Explosion Suppression Systems, Lighting, Filtration systems, Material Handling Equipment, Boilers, Fillers, Labelers, Wrappers and Chillers.
Troubleshoots electrical up to 480 V and control systems 0-10 v, 3-15 PSIG and 4-20 mA.

Ability to perform general shop fabrication and safely use hand and power tools.

Must be able to read and interpret mechanical and electrical blueprints.

Must be able to disassemble and assemble mechanical components and or systems accurately performing overhauls.

Must be able to coach and mentor junior technicians in areas on mastery knowledge.

Lead and guide contractors performing repairs to plant process equipment.

Communicate effectively updating technical document accurately.

Technician should punctual and be open to working a standard and non-standard shift to support plant operations.

Maintain a positive, professional and can-do attitude.

Must be able to comprehend and follow general workplace safety practices and standard operating procedures maintaining a clean and safe workplace.

Ability to learn and or utilize CMMS to communicate work progression and completion effectively.

Performs other duties as required to achieve business objectives.

Must be able and carry up to 50 lbs.
Qualifications
High School Diploma or GED.

5 years verifiable Industrial Experience.

Proficient knowledge of one or more skilled trades.

Technical Journeyman certificate / Associated Degree a plus. Experience considered in lieu.

Basic Computer Skills with ability to navigate MS Office software. Rockwell Software utilization a plus.
All qualified applicants will receive consideration for employment without regard to race, color, religion, sex, sexual orientation, gender identity, national origin, protected veteran status, or disability.
PST is a supplier which abides by the International Traffic in Arms Regulations (ITAR). As such, persons considered for this position must be either a U.S. Citizen, Permanent Resident (green card holder) or otherwise classifiable as a U.S. person under relevant ITAR regulations.
Access to export controlled technology/technical data and/or items required to perform this Position are subject to the laws of the United States (including but not limited to the Export Administration Regulations ("EAR"), 15 C.F.R. Parts 730-799, and/or the International Traffic in Arms Regulations ("ITAR"), 22 C.F.R. Part 120-130) and the company's export control procedures, pursuant to which the release of such technology/technical data and/or items to anyone other than a U.S. Person\
may be considered an export to the person's home country and may require authorization from the U.S. Government. Thus, additional information in this regard may be required from applicants for this Position. Thank you for your cooperation in this matter.
\
Pursuant to the EAR and the ITAR, a U.S. Person includes any individual who is granted U.S. citizenship, any individual who is granted U.S. permanent residence (i.e., a "green card" holder), or any individual who is granted political asylum or other protected status under applicable law.
Job Operations
Primary Location Indiana-Indianapolis
Schedule Full-time
Req ID: 20001359
Praxair, Inc.