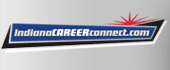 Job Information
Zwicker & Associates, P.C.

Managing Attorney

in

Indianapolis

,

Indiana
Zwicker & Associates PC is a national law firm that represents some of the largest creditors in the nation. Growing strong since 1991, Zwicker encompasses a large clientele ranging from major credit cards issuers to student loan collections.
Position Summary:
Zwicker is presently seeking a Managing Attorney possessing a minimum of 5 years litigation experience in a fast-paced environment to join the team in our new Indiana Office. Manages litigation operations and portfolio of assigned accounts/cases for designated states. Represents clients in the civil litigation process and other legal proceedings. Drafts and approves legal documents. Provides advice and consultation regarding client's legal matters as related to assigned portfolio of accounts or related matters. The Managing Attorney will report to our AVP of Litigation Operations.
Responsibilities:
Manage assigned portfolio of accounts to effectively achieve client goals and protect client and Z&A interests.

Manage and improve litigation processes – within the framework identified by Z&A executive management staff – to most efficiently achieve all goals and responsibilities.

Create and revise standard operating procedures and forms.

Supervise and train and assign duties and responsibilities to the litigation staff.

Review and execute legal pleadings, motions, etc.

Send and respond to correspondence from opposing counsel, pro se parties, corporate office, litigation members and courts.

Attend or arrange for coverage at Court pursuant to client interests regarding lawsuits filed within this office both in person and telephonically when permitted.

Draft specific pleadings, motions, responses, discovery, etc.

Ensure appropriate account and case documentation and document retention via RMS notes, statuses case files and electronic storage, in compliance with the State Bar requirements, Court Rules and Z&A standards. Comply with all applicable standard operating procedures an set forth by Z& Executive management

Performs other duties as assigned.

Qualifications:

High level of Professionalism

Previous management experience

Computer literacy

Excellent Oral and Written communication skills
EDUCATION / TRAINING
Degree: JD

Membership in the Indiana State Bar as an attorney qualified to practice law
EXPERIENCE
Law office management and litigation

This is a full time, full benefit position. Benefit package includes medical, vision, and dental insurance, long term disability insurance, life insurance, compensated time off including paid holidays, and 401K with match.

No Phone Calls, No Agencies, EOE, Drug free workplace.
ID: 2019-1570
External Company Name: http://www.zwickerpc.com/
External Company URL: Zwicker & Associates, P.C.
Street: 201 N. Illinois St
Region: Mid Atlantic