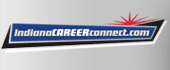 Job Information
Oracle

Managing Director, Mission Modernization and Business Value Architect

in

Indianapolis

,

Indiana
Manages a team that is responsible for identifying relevant new business opportunities and designing "go-to-market" plans to deliver measurable and significant revenues. Consistently meets with potential customers and current customers to build pipeline.
Manages, through managers and directors, a team of business development representatives for a territory/region. The team is actively and frequently customer facing, providing the value proposition to business or org leaders, qualifying opportunities, and selling the value of the oracle solution. Provides operations management of lead qualification functions. Contributes to strategic and tactical planning for the division. Responsible for coaching, performance management, and career development of staff. Participates in the recruiting process and makes hiring decisions. Manages budget.
Experience qualifying prospects and customers; understanding of the sales cycle process. Strong leadership skills. Strong Oracle product knowledge. BA/BS preferred. Experience managing staff. Assist in the development of short, medium, and long term plans to achieve strategic objectives. Regularly interact across functional areas with senior management or executives to ensure unit objectives are met. Able to influence thinking or gain acceptance of others in sensitive situations is important. Direct and ensure the implementation of operational policies through subordinate managers. Interact internally and externally with executive management involving negotiation of difficult matters to influence policy. Functional expertise and broad company knowledge.
Oracle is an Affirmative Action-Equal Employment Opportunity Employer. All qualified applicants will receive consideration for employment without regard to race, color, religion, sex, national origin, sexual orientation, gender identity, disability, protected veterans status, age, or any other characteristic protected by law.
Managing Director - Mission Modernization and Business Value Architect
The advent of cloud technology has kicked off the 4th Industrial Revolution. Oracle's industry-leading Cloud is fueling enterprise digital innovation and transformation at many of the largest brands in world.
The Public Sector NATD organization has an immediate management opening for the leader of our Mission Modernization and Business Value Architect team. This senior director will lead a team that is dedicated to helping customers imagine and re-think their business and digital transformations to achieve strategic objectives with faster time to value via Oracle's industry-leading cloud applications by:
Identifying customer business and technology strategies

Assessing the current state and envisioning future state

Identifying strategic improvement opportunities and aligning them to business imperatives

Developing a business case for change, including quantified financial benefits with full ROI resulting in a customer choosing to move forward with an initiative powered by cloud technology

Prioritizing improvement opportunities

Creating a roadmap to cloud to power their transformation

Leading a cross-functional Oracle team as part of the customer engagement to include additional services and viewpoints – including but not limited to proof-points (solution demonstrations), architecture options and blueprints, security strategy, and implementation services and estimates
The leader of the MMBVS team will be responsible to evolve the team capability, ensuring the continued growth of the team members. The leader will also be customer-facing, leading by example and bringing thought leadership to the team and to Oracle's customers and prospects.
The successful candidate will have demonstrated business experience Public Sector and the individual will have driven transformational programs of change aligned to strategic business imperatives that yield substantial outcomes for stakeholders. We are looking for an entrepreneurial, self-starting individual with a passion for learning and who can learn new business processes, business capabilities and technologies rapidly. She or he will also have demonstrated business experience in functional areas spanning Sales, Sales Performance Management,High Availability and Disaster recovery, IT Infrastructure, Enterprise Architecture, Cloud Computing and Enablement, Data Center Optimization and Consolidation, Cyber Security, Identity / Access Management, Integration and SOA, TCO/ROA Analysis, Big Data, IOT, Business Intelligence and lift and shift workload migrations.
This is a people management role and successful candidates will have a demonstrated track record of recruiting, hiring, creating and leading high performing teams.
Responsibilities
The Managing Director will lead and manage a team of Business Directors. This team will be responsible for working with Oracle's largest customers to help them define or refine transformational programs of change by:
/Identifying customer business and technology strategies/

/Assessing the current state and envisioning future state/

/Identifying strategic improvement opportunities and aligning them to business imperatives/

/Developing a business case for change, including quantified financial benefits with full ROI/

/Prioritizing improvement opportunities/
As an Oracle Business Value Consultant, you will have prior experience in management consulting and/or pre-sales strategic services. Your previous background in business consulting or management consulting where you worked to identify and create programs of change, understand and articulate business priorities, identify business improvement opportunities, create business cases and roadmaps, and document and present the story in compelling, high-fidelity presentations to business and technology C-suite executives will serve you well. Your previous experience in pre-sales or sales will help you work effectively and efficiently within a sales process with our sales teams, proactively manage to a plan and deadlines, and collaborate cross-functionally to lead a team of Oracle resources.
_Preferred Qualifications:_
10 years of professional experience, ideally in consultative or strategic customer-facing roles

Results-oriented, strategic thinker

Strong analytical and problem solving skills, including the ability to derive actionable insights and clearly communicate complex ideas to customer senior executives, while handling questions and objections

Experience with quantitative analysis and financial modeling

Mix of business and technical skills with ability to engage and add value in discussions involving both technology and business strategy

Creative, high-energy, self-starter comfortable in being in a leadership role

Thrive in working collaboratively and cross-functionally, particularly with Sales, Solution Engineering, Industry teams and other key partners

Experience in account strategy support, and development and execution of value hypotheses, business cases, and commercial proposals preferred

MBA preferred

Familiarity with technology and/or enterprise software preferred

Top Secret Clearance and/or U.S Government experience required
Job: *Sales
Organization: *Oracle
Title: Managing Director, Mission Modernization and Business Value Architect
Location: United States
Requisition ID: 2000116H
Oracle