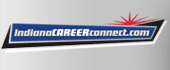 Job Information
International Medical Group

Marketing Campaign Manager

in

Indianapolis

,

Indiana
IMG is committed to creating a diverse environment and is proud to be an equal opportunity employer. All qualified applicants will receive consideration for employment without regard to race, color, ethnicity, national origin, religion, gender, gender identity or expression, sexual orientation, genetic information, disability, age, veteran status, and other protected statuses as required by applicable law.
As one of the world's top International Medical Insurance companies, IMG helps individuals and companies of all sizes. Every second of every day, vacationers, those working or living abroad for short or extended periods, people traveling frequently between countries, and those who maintain multiple countries of residence use our products to give themselves global peace of mind®
We are looking to grow our teams with people who share our energy and enthusiasm for creating the best experience for travelers.
JOB DETAILS
Qualified candidates must be legally authorized to be employed in the United States. IMG will not be providing sponsorship for employment visa status (e.g., H-1B or TN status) for this position.
JOB SUMMARY
IMG is looking for a talented Marketing Campaign Manager to join our team of marketers, creatives, and designers.
Good candidates will be self-motivated, customer-focused, business-minded, and will crave the responsibility of creating consistency in the voice and experience of IMG?s brand across sales and marketing channels.
Great candidates will approach the role with the mindset of a lifelong learner and have a professional desire to develop expertise in the international travel and insurance industry.
The ideal candidate thrives in an agile marketing environment, values communication and accountability with colleagues, and has built a portfolio that includes sophisticated examples of this role?s primary assignments: B2B demand and lifecycle campaigns.
DUTIES AND RESPONSIBILITIES
Go-to-Market Lead: Serve as the steward of product launches and the go-to-market asset production efforts for the market segments you are responsible for ? own the lifecycle of your marketing campaigns from ideation through review, approval, and distribution

Product-driven collateral and content: IMG serves individuals and groups around the world with insurance and travel assistance solutions for people away from home. The Marketing Campaign Manager will leverage their strong learning and research capacities to gain a deep understanding of our business and the markets we serve to deliver content across IMG and producer sales channels.

Brand-focused marketing communications: Corporate communications skills are a must for ?About Us? content efforts, sales presentations, executive communications, brochures, and website content.

Sales enablement: The Marketing Campaign Manager will coordinate with sales channel leaders and marketing team members to deliver enablement materials such as pitch presentations, product and service flyers, producer training webinars, sales proposals, and more. Accordingly, the ideal candidate will demonstrate a strong capacity to comprehend the risks and challenges that IMG offerings address and will not shy away from taking on research to best equip themselves with industry, product, and market knowledge.

Technical Writing: The Marketing Campaign Manager will work closely with Legal and Product departments to clearly and precisely communicate insurance benefits and exclusions, terms and conditions, and more on content efforts like insurance applications, claim forms, and other key customer journey touchpoints. Learning how IMG insurance programs and assistance service solutions operate, both through and after onboarding, will be critical in the Marketing Campaign Manager?s ability to communicate value propositions to IMG?s markets.
ADDITIONAL DUTIES INCLUDE:
Identify and leverage integrated marketing best practices to work smarter, not harder, and scale your work through Microsoft and Adobe best practices

Review, revise, and approve branded content not written by you

Collaborate with teams in multiple international IMG offices and areas of our business to support business objectives and marketing programs

Collaborate with other marketing team members to ensure consistent brand messaging across our product and services portfolio
QUALIFICATIONS AND REQUIREMENTS
You have a bachelor?s degree in Marketing, Public Relations, or a related field

You have 5-10+ years of experience managing demand and growth campaigns in B2B organizations

You?re incredibly organized with a strong attention to detail

You?re passionate about customer journeys and have worked directly with designers and analysts

You thrive in results-oriented environments

You have strong opinions about ?good copy,? and your attention to detail means you won?t deliver copy you?re not proud to put your name on

You have always been the resident ?grammar person?

Your desire for excellence is in constant conflict with your bias for action

You deeply understand the powerful role messaging can play in brand awareness and purchase experiences

You?re regularly complimented on your presentation and communication skills by peers and colleagues

You have an entrepreneurial work ethic and a desire to ?get the job done?

You possess an uncanny ability to apply sales and conversion-oriented strategies to customer value-focused content narratives

You have a hands-on approach ? no task too small, no deadline too tight, no customer too tough

You?re adaptable to new workflows and like to find more effective ways to get work done

You?re comfortable working with remote colleagues
PREFERRED SKILLS AND QUALIFICATIONS
Fluent in English (Spanish, Mandarin, or other language a strong plus)

Comfortable with Google Analytics and performance analysis

Experience with cloud-based workflow and work management tools (i.e., Wrike, Jira, Azure DevOps, Trello, etc.)
PERKS
Comprehensive benefits package including Medical/RX/Dental/Vision insurance

401k Plan with company match

Free employee parking

On site fitness center

Casual dress environment

Tuition reimbursement plan