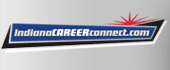 Gardant Management Solutions

Marketing / Sales Director

in

Indianapolis

,

Indiana
Recruiting for a seasoned Marketing and Sales Director to join our All Star Big League Team:
The Marketing and Sales Director will cover all the bases through a results oriented approach to develop and cultivate relationships with professionals, senior Veterans and/or their spouses, prospective Residents and families. The Marketing and Sales Director will be an Ace at closing leads. The ideal team player will also be a home run hitter to keep the stadium full with residents in need of Affordable Assisted Living Services.
Our draft pick will be a professional with excellent verbal and written communication skills. Prior experience in developing and coordinating marketing and sales activities for the senior population is preferred. 3-5 years of prior sales, marketing, and community outreach experience desired.
If you have the passion to go the extra innings to bring seniors in need of Affordable Assisted Living services to their new Home, apply here