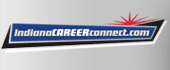 Job Information
CommuniCare Health Services

Medicaid Specialist / Long Term Care

in

Indianapolis

,

Indiana
Regional Medicaid Specialist
Communicare Health Services is currently recruiting a dynamic individual with prior Business Office or Admissions experience in Long Term Care for the position of Medicaid Specialist for our facilities located in the Indianapolis, IN region. Some travel between our facilities in the area is required. This position also requires travel as necessary including but not limited to a resident and/or responsible party home to collect documentation to support applications submitted, financial institutions, Local Department of Job and Family Services.
The position of Medicaid Specialist provides assistance with the coordination of financial benefits available to the residents in our Caring Communities. The position must function as both a team member and leader to ensure that work is accomplished and quality service is delivered, supporting team members and leading the way in celebrating team successes. While focusing on delivering quality service, the position must also manage the resources within their control and assist others in managing resources.
Responsibilities of the Medicaid Specialist position include:
Assist the facility with gathering financial data from the resident, family and responsible party.

Review verifications and determine if qualifications for benefits have been met.

Complete and submit applications to state Medicaid programs

When appropriate become the authorized representative when applying for benefits

Maintain proper documentation to support efforts with all applications submitted.

Escalate difficult cases to management timely

File appeals with the appropriate agency when necessary

Build working relationships with local agency which produces the Level of Care/Pasarr Screen and local agency which determines Medicaid Eligibility

Attend all Medicaid Pending Meetings for assigned facilities.
As a CommuniCare employee you will enjoy competitive wages and PTO plans. We offer you a menu of benefit options from life and disability plans to medical, dental and vision coverage, from quality benefit carriers. We also offer 401(k) with employer match and Flexible Spending Accounts.
Job Requirements:
Must be knowledgeable with laws, regulations, and guidelines that pertain to long-term care reimbursement.

3-5 years of Long Term Care Business Office or Social Service experience in healthcare, preferably in a long term care setting

Must possess a thorough understanding of Medicare. Medicaid, Private Insurance, managed care programs

Must have the ability to make independent decisions when circumstances warrant such action.

Must be able to deal tactfully with team members, other staff, residents, family members, visitors, government agencies, and the general public.

Must be willing to seek out new methods and principles and be willing to incorporate them into existing practices.

Prior management training.

Basic computer literacy and skills.

Prior experience preferably with related software applications.
COVID Vaccines are available for CommuniCare employees. In conjunction with our pharmacy partners , we are currently offering free COVID vaccines to employees! You can protect yourself, your family, and your community from COVID by getting vaccinated at no charge.