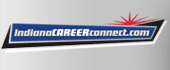 Robert Half International

Medical Receptionist

in

INDIANAPOLIS

,

Indiana
Description
The Robert Half Healthcare Practice is actively seeking a well-organized and motivated Medical Receptionist for an established specialty office located on the Northwest side of Indianapolis. For this Medical Receptionist position, we are looking for a customer service driven, positive self-starter who is eager to thrive in a dynamic environment, deeply passionate about providing high quality administrative support, enjoys helping others and is passionate about growing their career!
The duties for this Medical Receptionist will be responsible for but not limited to:
Welcoming patients by greeting them, in person or on the telephone; answering or referring inquiries

Prepares patients for the health care visit by directing

Verifies patient information

Generates revenues by recording billing information of services rendered; completing insurance forms; responding to insurance and other third-party inquiries

Keeps supplies ready by inventorying stock; placing orders; verifying receipt

Keeps equipment operating by following operating instructions; troubleshooting breakdowns; maintaining supplies; performing preventive maintenance; calling for repairs

Maintains patient confidence and protects operations by keeping patient care information confidential
-Updates job knowledge by participating in educational opportunities; reading detail oriented publications; maintaining personal networks; participating in detail oriented organizations
Enhances health care practice reputation by accepting ownership for accomplishing new and different requests; exploring opportunities to add value to job accomplishments
Hours for this Medical Receptionist would be Monday-Friday 8:00am to 5:00pm
If you are an efficient and goal-oriented self-starter, we want to hear from you! Contact us now to start your career- this position will be staffed by the end of the week! This is a great opportunity to grow your career! For immediate consideration please send your most recent resume to Taylor Jones at taylor.jones@roberthalf.com
Requirements
-Experience working within EMR required
-At least 2 years working in a medical front office setting
Experience with multi-line phone systems preferred

Excellent communication and ability to collaborate effectively

Experience with Microsoft office required
OfficeTeam is the world's leader in professional staffing for office support jobs, focusing exclusively on the temporary and temporary-to-full-time placement of professionals in the administrative field. We are faster at finding you work because of the depth of our client network. Specifically, our professional staffing managers connect with thousands of hiring managers in North America every week to find your office support job opportunities. We evaluate all of our OfficeTeam temporaries' skills and match them with the needs of top employers in their area.
Apply for this job now or contact us today at 888-490-4154 for additional information.
All applicants applying for U.S. job openings must be authorized to work in the United States. Robert Half will consider qualified applicants with criminal histories in a manner consistent with the requirements of the San Francisco Fair Chance Ordinance.
© 2019 OfficeTeam. A Robert Half Company. An Equal Opportunity Employer M/F/Disability/Veterans.
By clicking 'Apply Now' you are agreeing to Robert Half Terms of Use.
Salary: $12 - 14/hr
Location: INDIANAPOLIS, IN
Date Posted: March 18, 2019
Employment Type: Temporary
Job Reference: 01401-0010891528
Staffing Area: Office & Administrative
Robert Half International