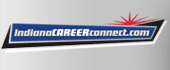 Job Information
Magnolia Health Systems

Mental Wellness Certified Nursing Assistant - CNA - up to 22.50

in

Indianapolis

,

Indiana
MENTAL HEALTH CNA
Ask about our Tuition Assistance Programs!
Responsibilities and Duties
Lakeview is seeking compassionate CNAs who want to make a difference and be part of a team who excels to succeed. As a member of the new mental wellness team, our CNAs will practice in a unique setting where they are best able to meet the needs of those with underlying mental health diagnosis. Candidates who can perform the following need apply:
Report to supervisor at the beginning and end of each tour of duty.Observe and report any changes in resident?s health status to the Charge Nurse on an ongoing basis.

Report to supervisor immediately when observing any unusual or significant change(s) in a resident?s physical or behavioral condition.

Document all care given and observations made while providing care.

Experience in a psychiatric setting preferred.

Maintain a calm and therapeutic atmosphere.

Provide for the daily care, health needs, safety and comfort of the resident.

Maintain open communication with nursing management regarding conditions on the nursing unit and concerns related to staff, residents and visitors.
Company Overview
Lakeview Manor, a skilled nursing facility in Indianapolis, Indiana, is committed to residents and employees. This highly specialized mental wellness unit provides the clinical and homelike atmosphere that allows our residents to thrive and adjust to life in the skilled nursing setting. We encourage our nurses to be empowered and participate in the develop of plans that work to maximize the residents? independence in a supervised environment.
Qualifications and Skills
Experience in a psychiatric setting preferred.

Must be Certified Nursing Assistant; or

In a State recognized and approved training program to become a Certified Nursing Assistant.
Candidates will also be able to advance their career and education with the assistance of scholarships, tuition assistance and reimbursement, and promotion!
At Lakeview Manor, we work to make a difference. If you strive to make a difference, then apply to become part of a team who is committed to people and empowers their employees to lead.
Work at Lakeview Manor and bloom into a career
Lakeview Manor is an equal opportunity employer and gives employment and promotional consideration without regard to race, color, sex, religion, age, national origin, marital or veteran status, disability, sexual orientation, gender identity, or any other protected class as defined by local, state, or federal law.