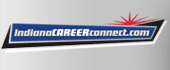 Job Information
Guggenheim Services, LLC

Model Validation Actuary

in

Indianapolis

,

Indiana
Guggenheim Life and Annuity Company is seeking an exceptional and proactive Model Validation Actuary to join the Risk Management team. The ideal candidate will support the Model Risk Committee providing expertise in matters of actuarial capital and financial modeling. You will also engage with business areas to promote risk-informed decision making and may support other risk management areas of focus.
This position presents an opportunity to work in a fast-paced environment on risk matters that have a far-reaching impact. The role is located in Indianapolis (far north side).
Conducts model validations for annuities and life insurance products supporting comprehensive oversight of the company's model risks from data to delivery.

Reports to the Model Risk Committee on model validation outcomes including risk assessment appropriateness of fit and remediation efforts.

Ensures all organizational models are captured on the model inventory and incorporated in the model review process.

Maintains documentation and timetables of model review and associated findings.

Coordinates remediation activity working directly with the modeling units to solve outstanding issues found in the model validation exercise.

Supports financial and capital modeling oversight providing expertise in the development and governance of models.

Assists with other risk management activities as needed.

Minimum 6 years well-rounded actuarial experience, with focus on modeling and model validation

Extensive knowledge of annuities and life insurance products including key projection components and regulatory aspects

Strong financial modeling and analytical skills

Asset and liability modeling and valuation experience in annuities and life insurance products

Strong communication and project management skills

Experience in actuarial financial projection software

Advanced Microsoft Excel skills necessary and other MS Office applications
In addition the ideal candidate will be or have:
Driven and self-motivated; demonstrated initiative toward leading team

Analytical

Able to communicate results effectively

Inquisitive and innovative

Forward-looking including the ability to anticipate Management questions and develop responses in advance

Results oriented
Basic Qualifications
Bachelor's degree or higher in Actuarial Science, Mathematics, Statistics, or related field

Minimum of ASA designation required with extensive modeling experience in annuities and life insurance products; FSA designation preferred
About Guggenheim Life and Annuity Company
Guggenheim Life and Annuity Company, a subsidiary of Guggenheim Partners, provides financial services to institutional and retail customers through fixed annuity products distributed through networks of independent marketing organizations and agents nationwide.
About Guggenheim Partners
Guggenheim Partners is a global investment and advisory firm with three primary businesses: investment management, investment banking, and insurance services. We have a track record of delivering results through innovative solutions, with professionals based in offices around the world. Our commitment is to advance the strategic interests of our clients and to deliver long-term results with excellence and integrity. You can learn more about our expertise and values by visiting GuggenheimPartners.com and following us on Twitter at twitter.com/guggenheimptnrs.
To succeed in the Guggenheim culture, candidates must be self-starters and strive for results. We are looking for people who operate as business owners, adhere to the highest standards and think creatively to realize opportunities, wherever they may be.
Guggenheim is an equal opportunity employer and all qualified applicants will receive consideration for employment without regard to race, color, religion, gender, sexual orientation, gender identity, national origin, disability, or status as a protected veteran. To apply, please visit our website: https://www.guggenheimpartners.com/firm/careers
Requisition ID: 2020-1287
Street: This Location is ONLY