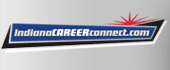 Job Information
Huntington National Bank

Mortgage Loan Processor 2

in

Indianapolis

,

Indiana
Description
Mortgage Loan Processors provide Simply the Best customer service at all times. Responsibilities include providing basic support for multiple internal customers such as Mortgage Loan Officers, Mortgage Loan Processors, Underwriters and Mortgage Loan Closers.
This position:
•Requires the ability to work in a fast paced environment, multi-tasking with processor functions for all home lending products.
•Assists with incoming files to Corporate Underwriting for review, assignment, follow up conditions, subordinations.
•Prepare Daily Reports - loans received, loans remaining for department, loans remaining for underwriter, and post- closing report.
•Daily Loan Assignment - includes receipt of all loan files from branches, logging receipt in UNIFI, assigning to underwriters.
•HMG Corporate Underwriting Mailbox - retrieval of all PTCs for outstanding file conditions. The conditions are all electronically delivered to this mailbox, delivered to the underwriters and updated in UNIFI.
•Prepare subordination package for review, enter into SADS database and subordination preparation including final delivery of subordination.
•Denial/HMDA files - responsible for all files in corporate underwriting are reviewed and all decision timing is completed within regulatory requirements, including all HMDA information. •HUD Binders - track all case binders for completion for final insurability.
Additional responsibilities - LAPP (VA Appraisals), 4506 Transcript Requests, Field Reviews.
Basic Qualifications
•High school diploma or equivalent
•Minimum of 1 year of prior conventional and government loan processing experience including review of income documentation, appraisal documentation and applicable forms/documents required by different agencies.
Preferred Qualifications
•Excellent organizational skills
•Must be able to work in a high volume environment with minimal supervision while maintain all production service levels
•Strong analytical skills with attention to detail
•Must be customer service oriented with the ability to work in a multi task environment while maintaining a high-level of flexibility
•Basic knowledge of first and second (subordinate) lending; credit, collateral, assets.
•Ability to work in a fast paced environment, multi-tasking with processor functions for all home lending products.
Based on experience this position may be filled at a senior level.
EEO/AA Employer/Minority/Female/Disability/Veteran/Sexual Orientation/Gender Identity
Tobacco-Free Hiring Practice: Visit Huntington's Career Web Site for more details.
Agency Statement: Huntington does not accept solicitation from Third Party Recruiters for any position
Welcome to Huntington!
At Huntington, we see it as our responsibility to look out for people. There's a common bond that connects us all as humans, and together, we can make this world better. An amazing thing happens when we look out for each other. Even helping someone in a small way can have a huge impact. It's the idea at the core of Huntington and one we're trying to spread.
Our colleagues look out for people by doing the right thing with a Can-Do Attitude, Service Heart and Forward Thinking. Those are our values –simple but powerful. If that sounds like you, we hope you'll apply to join our team. If you'd like to learn more about how Huntington looks out for people, visit http://huntington.com/lookingoutforeachother.
We endeavor to make this site accessible to any and all users. If you would like to contact us regarding the accessibility of our website or need assistance completing the application process, please contact us at HuntingtonCareers@Huntington.com.
Huntington National Bank