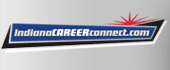 Job Information
Huntington National Bank

MSR Analyst

in

Indianapolis

,

Indiana
DescriptionJob Description
Huntington's Treasury Balance Sheet Management (BSM) team sits at the hub of the bank, monitoring every aspect of the balance sheet. The Mortgage Servicing Rights (MSR) asset ($22B UPB) is a key area of interest rate volatility, and we are tracking the performance of the MSR asset and mitigating hedges daily.
We are recruiting for an MSR Mortgage Servicing Rights (MSR) Specialist who can own the modeling and reporting of valuations for both the asset and hedge. This is a solo contributor role with notable senior exposure. Responsibilities include:
Compiling and aggregating daily and monthly data feeds into standard risk reporting using QRM, other third-party valuations, and other tools developed in-house

Interrogating daily risk reporting and recommending opportunities to improve P/L risk management through purchase or sale of hedging instruments

Partnering with Home Lending, other areas within Treasury, and enterprise data teams to provide insights and identify data inconsistencies for a robust and comprehensive MSR valuation and analysis

Driving and own market value measurements and monitoring, further enhancing BSM's analytics and risk measurement activities to support Executive ALCO and other risk committees

Identifying process improvements within analytics, challenging existing processes where needed, and developing and implementing a best practice MSR valuation and modeling approach.

Maintaining the assumptions and models used in the QRM MSR module per Huntington's Model Validation Policies and Model Risk Management oversight.Deeply understanding these models and assumptions and challenging/improving them as necessary

Adhering to Controls responsibilities, e.g., from SOX, Audit, regulators, etc

Translating high-level or operational business needs into appropriate actionable analyses.
Basic Qualifications:
Minimum of four (4) years of experience driving strategic insights from the MSR portfolio, based on the calculation and application of key performance metrics such as market value and volatility attributions, key rate shocks, basis risk, and principal component analysis

Bachelor's degree in Finance, Accounting, Economics or Business Administration
Preferred Qualifications:
Experience tracking MSR valuation using QRM's MSR software suite as well as CCAR or DFAST stress testing

Demonstrated expertise in model development

Deep understanding of the mortgage industry, including the dynamics of prepayments and mortgage markets and the resultant impact on MSR valuation

A willingness to personally be the "hands-on-keys" interrogator of data, assumptions, models, and calculations used to derive MSR asset and hedge valuations

Excellent written and verbal communication skills, with experience explaining model results and limitations to non-technical audiences

Facility with SQL and with Microsoft Office products, especially Excel
EEO/AA Employer/Minority/Female/Disability/Veteran/Sexual Orientation/Gender Identity
Tobacco-Free Hiring Practice: Visit Huntington's Career Web Site for more details.
Agency Statement: Huntington does not accept solicitation from Third Party Recruiters for any position
Welcome to Huntington!
At Huntington, we see it as our responsibility to look out for people. There's a common bond that connects us all as humans, and together, we can make this world better. An amazing thing happens when we look out for each other. Even helping someone in a small way can have a huge impact. It's the idea at the core of Huntington and one we're trying to spread.
Our colleagues look out for people by doing the right thing with a Can-Do Attitude, Service Heart and Forward Thinking. Those are our values –simple but powerful. If that sounds like you, we hope you'll apply to join our team. If you'd like to learn more about how Huntington looks out for people, visit http://huntington.com/lookingoutforeachother.
We endeavor to make this site accessible to any and all users. If you would like to contact us regarding the accessibility of our website or need assistance completing the application process, please contact us at HuntingtonCareers@Huntington.com.
Huntington National Bank