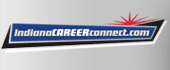 Job Information
Oracle

Network Solutions Architect

in

Indianapolis

,

Indiana
Overlay sales personnel providing specialist product expertise to the sales force.
Partners with Account, Technology, and Application sales representatives to qualify and close new business on Oracle solutions. Provides specific industry or product expertise to facilitate the closing of deals within sales representatives territory. Interacts with sales team to architect the solution, and develop and execute solution strategies for market. Manages solution opportunities to obtain appropriate and necessary resources for all qualified opportunities. Leads teams in the sales process for establishing market visibility and deal visibility. Presents/demonstrates solution to high level clients and industry conference attendees. May provide training to field sales on industry/solutions. Builds and maintains a network and up to date specific industry or product knowledge.
Leading contributor individually and as a team member, providing direction and mentoring to others. Work is non-routine and very complex, involving the application of advanced technical/business skills in area of specialization. 8 years applicable experience preferred. Subject matter expertise in industry/product space. Knowledge of key industry leaders and management. Knowledge of Oracle competition. Presentation and product demonstration experience. Previous consultative selling experience preferred. Excellent communication, negotiating, and closing skills with prospects and customers. Travel may be needed. BA/BS degree in related field.
Oracle is an Affirmative Action-Equal Employment Opportunity Employer. All qualified applicants will receive consideration for employment without regard to race, color, religion, sex, national origin, sexual orientation, gender identity, disability, protected veterans status, age, or any other characteristic protected by law.
Cloud Engineering is looking for Solutions Architects (SAs) to provide guidance to our most important customers on our networking products in the context of pre-sales and post-sales engagements. This includes but is not limited to multiple technologies such as Load Balancers, Web Application Firewalls (WAF), Virtual Cloud Networks (VCN), Routing rules, Security Lists, Network Security Groups, Public and Private peering, Hub and Spoke architectures, IPSEC VPN and FastConnect services.
The networking Solutions Architects will also author or contribute to Oracle Cloud Infrastructure (OCI) customer-facing publications such as whitepapers, tutorials, demonstrations, blogs, etc. The ideal candidate will possess deep technical skills in network architecture and cloud computing as well as customer-facing skills. The ideal candidate will also have a passion for educating, training, designing, and building cloud solutions for a diverse and challenging set of enterprise customers.
Oracle Cloud Infrastructure (OCI) is the next generation cloud service built from grounds up for the most demanding application requirements with diverse performance, reliability, and governance requirements for a variety of customer use cases. We've focused on security, reliability, scalability, and flexibility to support existing and future enterprise level large and complex deployments while beating industry performance and pricing standards. We are rapidly expanding our footprint and continuously building innovative solutions.
Do you want to be part of a highly technical team helping to establish Oracle Cloud Infrastructure (OCI) as the leading cloud computing platform for enterprises? Are you passionate about helping customers understand network architectures and integration approaches?
As a Solutions Architect, you will work closely with Oracle Sales, OCI product teams, and partner with teams across Oracle to craft cloud architectures that address customer business problems and accelerate the adoption of Oracle Cloud Infrastructure services. You will continuously experiment on our platform, building, deploying, and migrating application solutions and use cases our customers currently use or plan to use and create the most optimal architectures and device best practices. As a trusted customer advocate, the solutions architect will help organizations understand best practices around advanced cloud-based solutions, and how to migrate existing workloads to the cloud. The ideal candidate will have a strong understanding of large scale computing solutions and enjoys keeping the existing technical skills sharp and developing new ones.
You will have the opportunity to help shape the next generation of cloud computing and influence the adoption and usage patterns among enterprise and web-scale customers. You should have a demonstrated ability to think strategically about business, create technical definition around customer objectives in complex situations, develop solution strategies, motivate and mobilize resources, and deliver results.
ROLES AND RESPONSIBILITIES
· Participate in deep architectural discussions with customers, partners, and Oracle field personnel to ensure solutions are designed for successful deployment in the cloud.
· Capture and share best-practice knowledge amongst the field and internal teams.
· Author or contribute to customer-facing publications such as whitepapers, blogs, training materials, and presentations.
· Build deep relationships with senior technical individuals within customers to enable them to be cloud advocates
· Act as a technical liaison between customers, service engineering teams, and support
BASIC QUALIFICATIONS
· Strong verbal and written communication skills. Past experience writing and publishing technical documents for diverse audiences.
· BS/MS degree required; Computer Science, Math or Engineering degree with Technical background highly desired; Advanced Degree or Cloud certifications are a plus
· The right person will possess 3 years of network implementation/consulting experience in the software or infrastructure industries and demonstrate an intermediate understanding of applications, server technology, cloud technologies (Infrastructure as a Service – IaaS, PaaS, and SaaS), and network security.
· Current or past technical network experience with routers and switches is required.
· Experience with networking protocols such as BGP, TCP/IP, IPv4, DNS, DHCP, SSL, and IPSEC VPN
· Demonstrated knowledge in architecting, deploying, and operating network solutions. Past experience working directly in customer implementations is highly desirable.
· The successful candidate will have spent at least 3 years of their career in customer-facing roles with a proven record of earning trust as well as effective collaborations across multiple internal organizations and in interactions with partners and customers.
PREFERRED QUALIFICATIONS
· Experience gathering and understanding customer requirements.
· Experience migrating or transforming customer solutions from on-premise to public or hybrid cloud solutions.
· Experience developing new architectures to solve enterprise challenges. Research, test, and document new technologies.
· Experience with network tuning and performance.
· Experience implementing connectivity solutions utilizing one or more of the following technologies: SD-WAN, IPSec tunnels, MPLS networks, Ethernet private line services, and/or wavelength services
· Familiarity with common enterprise solutions from Oracle, Microsoft, SAP, and VMWare
· Experience with Oracle Cloud and other Cloud Providers including AWS, Azure, or GCP is a plus
· OCI, AWS, Azure or GCP certifications are desirable.
· Experience with network monitoring and telemetry solutions is a plus
· Extensive experience with scripting or automation frameworks is a plus, such as Terraform, Python, or other languages.
Job: *Sales
Organization: *Oracle
Title: *Network Solutions Architect *
Location: United States
Requisition ID: 20000TAJ
Oracle