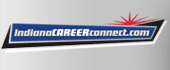 Job Information
International Medical Group

Nurse Case Manager II with Signing Bonus

in

Indianapolis

,

Indiana
IMG is committed to creating a diverse environment and is proud to be an equal opportunity employer. All qualified applicants will receive consideration for employment without regard to race, color, ethnicity, national origin, religion, gender, gender identity or expression, sexual orientation, genetic information, disability, age, veteran status, and other protected statuses as required by applicable law.
As one of the world's top International Medical Insurance companies, IMG helps individuals and companies of all sizes. Every second of every day, vacationers, those working or living abroad for short or extended periods, people traveling frequently between countries, and those who maintain multiple countries of residence use our products to give themselves global peace of mind®
We are looking to grow our teams with people who share our energy and enthusiasm for creating the best experience for travelers. IMG, located in Indianapolis, IN, is seeking a RN licensed and dedicated Nurse Case Manager II for our Utilization Management team. This position will be referred to a Case Manager II for internal reference.
JOB DETAILS
Current, unrestricted Indiana Registered Nurse license or a current, unrestricted Nurse Licensure Compact (NLC) is required

Location: Indianapolis, Indiana

Receive up to $1,000 signing bonus*
JOB SUMMARY
The Case Manager II - Utilization Management will evaluate medical necessity, appropriateness, and efficiency of the use of health care services, procedures, and facilities for utilization review and large case management. This role will also work as a liaison between the Insured, the insurance carrier and the Insured?s healthcare team to meet the requirements of the Insured?s policy in the United States and abroad.
DUTIES AND RESPONSIBILITIES
Perform Certifications, Concurrent Reviews, Retrospective Reviews, Medical Evacuations, and Large Case Management.

Determine and develop case management care plans with short and long-term goals that are action oriented and time specific designed to meet the insured?s needs

Monitor treatment, outcomes and care plan, suggesting alternate care settings when appropriate and evaluating and updating goals as needed

Act as an advocate and provides ongoing health education when necessary.

Knowledge of Non-certification process and Appeals process including logs and time frames.

Review medical services for medical necessity.

Direct and/or re-direct members to in-network providers.

Negotiate discounts with out of network providers.

Direct healthcare team members to utilize alternative care settings when appropriate.

Identify potential large case management cases by diagnosis, dollar amount and/or high utilization of medical services.

Review medical information for large case management.

Consult medical criteria and other medical resources as needed.

Document information and status in ACM systems and documents.

Participate in the on-call rotation schedule.

Prepare precertification and/or case management reports as needed.

Use good judgment when evaluating medical cases and confer with Medical Director when appropriate.

Communicate with other members of team as needed, and ensure that information is shared appropriately.

Maintain confidentiality and privacy of all protected health information.

Remain current on regulations and legislation that affect utilization review functions.

Continue education through relevant reading materials, online courses and/or seminars.

Support and participate in Quality Management activities.

Utilize clinical support tools as indicated

Maintain a working knowledge of the Core and Utilization Management standards established by URAC and any applicable state or federal regulations as appropriate for job duties

Report/document complaints when/if received

Any other job duties or tasks as assigned.
QUALIFICATIONS
Active State of Indiana license as a Registered Nurse in good standing

Minimum two (2) years of acute hospital-based experience providing direct patient care

Experience using medical criteria as an aid to decision-making

Good computer skills including working knowledge of the Internet and Microsoft Office (e.g. Word and Excel)

Excellent customer service skills and phone etiquette.

Excellent organizational skills and attention to detail.

Excellent written and oral communication skills - Must be able to express ideas clearly, concisely, and logically. Must make effective and persuasive arguments when discussing medical care issues while representing a positive, professional image of the company

Initiative ? proactive in resolving problems, reporting discrepancies, suggesting new ideas and seeking process improvements.

Judgment - use of good clinical judgment as it relates to medical treatment in case management.

Flexibility ? must be willing to adjust as the industry or job requirements change.

Teamwork ? must work well in a team and help foster a cooperative environment.
PREFERRED SKILLS
Bachelor of Science in Nursing is preferred but not required

Experience in utilization review, case management, or large case management functions with a managed care or insurance company preferred

Experience with auditing medical charts against itemized medical bills.

Certified Case Manager preferred (CCM)

Proficient verbal and written communication skills in a foreign language a plus

Active membership in a professional association related to nursing a plus
PERKS
Comprehensive benefits package including Medical/RX/Dental/Vision insurance

401k Plan with company match

On site fitness center

Casual dress environment

Tuition reimbursement plan