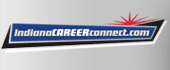 Job Information
Anthem, Inc.

ORMB Developer Advisor Sr

in

Indianapolis

,

Indiana
Description
SHIFT: Day Job
SCHEDULE: Full-time
Your Talent. Our Vision. At Anthem, Inc., it's a powerful combination, and the foundation upon which we're creating greater access to care for our members, greater value for our customers, and greater health for our communities. Join us and together we will drive the future of health care.
This is an exceptional opportunity to do innovative work that means more to you and those we serve at one of America's leading health care companies and a Fortune Top 50 Company.
Job Title: ORMB Developer Advisor Sr
Primary Location: GA-Atlanta
This position will be located at Anthem Technology Center in Atlanta, GA and will be filled as System Analyst Advisor based on the candidate's experience level. The position will be responsible for production support of ORMB system of ASO Billing area.
Primary duties may include, but are not limited to:
· - Develops relationships with the business to better understand business requirements.
· - Ability to collaborate and facilitate troubleshooting of technical issues and work organizationally across teams (Development, Server, Product and Database).
· - Interact with Billing leadership and with stakeholders across IT and Operations.
· - Ensure Oracle RMB deliverables meet operational metrics (SLAs), as defined.
· - Experiencing in integrating transactional data from various sources and loading it into Oracle RMB.
· - Ability to Extract, Transform and Load Data (ETL) using Informatica 10.x version or higher.
· - Ability to troubleshoot and address reporting needs of Business stakeholders using Business Objects reporting tool (BO).
· - Assist in ongoing development of technical best practices for data movement, data quality, data cleansing and other ETL related activities.
· - Assists with break-fix/defects management, especially intake, triaging and prioritization of defects
· - Analyzes and classifies complex change request and identifies and documents possible enhancements.
· - Participates in developing application scope and objectives and preparing functional and/or technical specifications.
· - Knowledge and experience of implementing ITSM operational processes
· - Develops and performs system testing and fixes defects identified during testing and re-executes unit tests to validate results.
· - Participates in integrating activities with other IT departments for successful implementation and support of project efforts.
· - Provides on-call support and monitors the system. Facilitates small group design sessions or code reviews and participates in vendor evaluation.
· - Collaborates with geographically diverse associates and external vendor partners to get work accomplished
· - Ensures adherence to enterprise and team processes, procedures and guidelines
· - Anticipates and identifies opportunities for improvement
· - Excellent written and verbal communication skills
· - Excellent presentation skills
· - Experience working in the Scaled Agile Framework (SAFe) environment will be A+.
Qualifications
Qualifications:
Ideal Candidate will have:
- Requires BA/BS degree or technical institute training and 5 or more years related experience; or any combination of education and experience, which would provide an equivalent background - Minimum 3-4 years of experience as Oracle RMB support resource with hands on expertise. Knowledge on RMB batch cycle. In the event of any issue with batch, the resource should be able to clearly articulate the issue, analyze for business impact and have the ability to do technical troubleshooting.
Functional knowledge on billing process

Minimum 3 years' experience writing SQL queries and optimizing complex queries for Oracle DB.

Experience of working with the ORMB Administrators/DBAs on performance tuning, enhancements, maintenance patches, and production support.

Solid knowledge of DBMS optimizer and performance tuning techniques.

Minimum of 4 years' hands on experience developing in a distributed application and must have hands on experience in Java, JavaScript, JSP, Web Services SQL, and PL-SQL skills.

Minimum 4 year experienced in developing ETL with Informatica, DataStage, SSIS

Understanding of Banking or Financial flows(Transaction Feed Management, Rules Engine, Billing, Rating, Pricing, GL, Payments, Credit/Collections, Accounts Payable and Accounts Receivables).

Control M scheduler experience is a plus.

Experience in Oracle E-Business Suite Financials (Oracle EBS) is a plus.
Anthem, Inc. is ranked as one of America's Most Admired Companies among health insurers by Fortune magazine and has been named a 2019 Best Employers for Diversity by Forbes. To learn more about our company and apply, please visit us at careers.antheminc.com. An Equal Opportunity Employer/Disability/Veteran.
REQNUMBER: PS38124
Anthem, Inc.