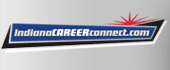 Job Information
Humana

Pharmacy Claims Manager-Overpayment

in

Indianapolis

,

Indiana
Description
The Manager, Pharmacy Claims works within specific guidelines and procedures; applies advanced technical knowledge to solve moderately complex problems; receives assignments in the form of objectives and determines approach, resources, schedules and goals. The manager will lead a team of 4-8 individuals and assist with the development and implementation of the following overpayment programs: Medicare Secondary Payer, Commercial COB, Commercial vs Medicare Part B and Commercial Retro-term. May include additional overpayment processes related to Part A vs Part D, Part B vs Part D and review of pharmacy claims containing invalid claim elements.
Responsibilities
The Manager, Pharmacy Claims analyzes and answers inquiries regarding pharmacy claims adjudication, including method of payment, co-pay or deductible amounts, and/or reason for denial. Decisions are typically related to resources, approach, and tactical operations for projects and initiatives involving own departmental area. Requires cross-departmental collaboration, and conducts briefings and area meetings; maintains frequent contact with other managers across the department.
Job Duties to include the following:
Leading a team of four to eight associates

Managing inventory, and assigning work

Assisting in the development of analytics and reports needed to support the day- to- day business.

Assist in establishing solid metrics

Facilitate training and onboarding new associates

Collaborate on creation of training materials

Assist with payer to payer system buildout

Provide daily guidance and oversight

Effectively collaborate with other Humana departments and PCAR teams and maintain frequent contact with other managers across the department

Aid in the development of analytics and reports needed to support the day to day business

Assist with developing and documentation of process

Participate in implementation of new auditing system

Will be responsible to ensure system includes all aspects of new work streams
Required Qualifications
Bachelor's Degree and 6+ years Pharmacy Claims experience, or equivalent

2+ years of direct leadership experience and demonstrated ability to lead, coach and mentor teams

Data driven; strong business acumen and analytical

Comprehensive knowledge of all Microsoft Office applications, including Word, Excel and PowerPoint

Exceptional organizational & time management, interpersonal, written, and oral communication and presentation skills

Ability to collaborate with multiple cross functional teams & vendors; internally and externally

Strong ability to multi-task, meet deadlines, and follow-up timely

Ability to compile, analyze, interpret and integrate information and to prepare and present complex reports, statements, policies & procedures

Must be passionate about contributing to an organization focused on continuously improving consumer experiences

Ability to travel to up to 25%
Preferred Qualifications
Reside in the Louisville area, or within a commutable distance

Previous experience with pharmacy benefits management

Knowledge/experience working with SQL (via MS SQL Server, Oracle, PL/SQL or other)

Knowledge/experience working with Microsoft Access

Pharmacy Tech experience

Previous experience with Medicare Secondary Payer

Experience with pharmacy overpayment processes
Additional Information
Interview Format:
As part of our hiring process for this opportunity, we may use an exciting interviewing technology called Montage Voice to enhance our hiring and decision-making ability. Montage Voice allows us to quickly connect and gain valuable information for you pertaining to your relevant skills and experience at a time that is best for your schedule.
If you are selected for a first-round interview, you may receive an email correspondence inviting you to participate in a Montage Voice/Text interview. In this interview, you will listen/read a set of interview questions over your phone or computer and you will provide recorded/typed responses to each question. You should anticipate this interview to take about 15 minutes. Your recorded/text interview will be reviewed, and you will subsequently be informed if you will be moving forward to next round of interviews.
Humana values personal identity protection. Please be aware that applicants selected for leader review may be asked to provide a social security number, if it is not already on file. When required, an email will be sent from Humana@myworkday.com with instructions to add the information into the application at Humana's secure website.
Scheduled Weekly Hours
40
Humana