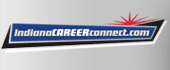 Job Information
Heritage Environmental Services, LLC

Plant Operations Manager

in

Indianapolis

,

Indiana
Plant Operations Manager - Indianapolis, IN
Plant Operations Manager
Plant

Indianapolis, IN, USA

Salary

Full Time
Health/Dental, Vision,Critical Illness, Accident, Life, Disability, 401K with company match, Flexible Spending Accounts, Tuition Reimbursement, Bonus Program
Primary Purpose
Reporting to the Plant Manager, the Operations Manager has overall responsibility for the leadership of operations for an industrial waste treatment plant, which includes safe and compliant operation, financial performance, and customer satisfaction. This plant employs approximately 80 team members and operates 24/7.
Essential Functions and Responsibilities
Ensures Health & Safety is the number one goal by actively leading safety in addition to following policies, procedures, and acting in a safe manner at all times.

Ensure compliance with all Federal, State and Location regulations.

Interview, hire, train, manage, evaluate performance, discipline, and discharge employees in accordance with the corporate HR programs.

Review production and/or schedules in order to plan facility operations to establish priorities and sequences to ensure productivity and quality.

Establish production/operating goals and resolve operational and maintenance problems to ensure minimum costs and prevent operational delays.

Develop and/or revise standard operational and working procedures.

Troubleshoots treatment processes by use of chemistry and waste treatment knowledge.

Responsible for setting production metrics, reviewing reports, and achieving goals of the business line.

Facilitate strong interactions between inter-plant departments, as well as corporate groups.

Ensure Company policies and procedures are being followed.

Prepares and audits various mandatory reports relating to all functional departments.

Monitor cost of operations to ensure proper pricing and profitability.

Asist in developing operational yearly budget and conformance to the budget by various departments.

Determine waste disposal options (acceptability and pricing) with the corporate approval's groups; address physical and analytical issues around non-conforming waste materials received.

Assists in proposal development; attends pre-bid meetings, assists with cost estimates and program planning, as well as provide technical support for corporate groups.

Review and manage department expenses including: P&L, disposal billing, time sheet approvals, etc.

Is member of Plant Emergency Team. Is one ov a few incident commanders on staff.

Continuously monitor facility operations and programs for adherence and efficiency improvements.

Lead in effective responses to emergency situations, including timely notification of reportable incidents, response actions, and removal of residues and replacement of supplies.

Assist in incident and near-miss investigations, identifying root and contributing causes, and coordinate corrective measures and follow up action.
Heritage believes that each employee makes a significant contribution to our success. That contribution should not be limited by the assigned responsibilities. Therefore, this position description is designed to outline primary duties, qualifications, and job scope, but not limit the incumbent nor the company to just the work identified. It is our expectation that each employee will offer his/her services wherever and whenever necessary to ensure the success of our endeavors.
Education: Four-year college degree in Engineering or Science required. Chemistry knowledge required.
Experience: Minimum 5 years of related plant operations experience with reasonable P&L understanding required. In lieu of degree, a minimum of 8-10 years of related plant operations experience with a reasonable P&L understanding required. Chemistry knowledge required. Experience with a industrial waste treatment preferred. Wastewater treatment plant operation, including a strong knowledge of chemistry and mechanical functionality. An Indiana (or equivalent) wastewater operator license (Class C, D, III, or IV) preferred.
Knowledge and Abilities: This is a safety sensitive position. The ability to work in a constant state of alertness and in a safe manner is an essential function. Thorough knowledge and understanding of all Federal, State and Local laws and regulations pertaining to the environmental services industry. Excellent interpersonal skills necessary to effectively communicate with internal and external contacts. Excellent leadership skills and ability to motivate employees. Requires strong organizational, problem solving, oral communications, writing and customer service skills. Ability to wear personal protective equipment, including respirator. Strong software abilities in Microsoft programs such as Word and Excel are required. Regular and predictable attendance is an essential function of this job.
A post offer drug screen will be required.
EEO including disability/veteran
Heritage Environmental Services https://heritageenviro.applicantpool.com
Resources

About Us at http://www.heritage-enviro.com/

Home

EEO is the Law Poster at https://www.eeoc.gov/employers/upload/posterscreenreader_optimized.pdf

Share This Page