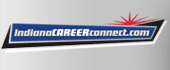 Job Information
Ryder System

PO & Contracts Specialist

in

Indianapolis

,

Indiana
Current Employees:
If you are a current employee at Ryder (not a Contractor or temporary employee through a staffing agency), please click here (http://wd5.myworkday.com/ryder/d/task/1422$3.htmld) to log in to Workday to apply using the internal application process. To learn how to apply for a position using the Career worklet, please review this quick reference guide (https://rydersystems.service-now.com/sys_attachment.do?sys_id=a39f83621bd99050632a4223cd4bcb91) .
Job Seekers can review the Job Applicant Privacy Policy by clicking HERE. (https://ryder.com/job-applicant-privacy-policy)
You are the driving force behind our company.
Start your career with Ryder today!
Summary
The Procurement Specialist will be responsible for tactical, daily processing of vehicle purchase orders and revisions for all equipment types. S/he will effectively execute the review of sample purchase order content (specifications) for compatibility, adherence to approval requirements, maintenance of proper documentation and communication with the sales and lease administration teams to ensure optimal program savings, processes and compliance. They will actively identify opportunities for process enhancements.
Essential Functions
Review and process purchase orders and revisions for all types of equipment or National, Local and Inside Sales,. Review SPO (Sample Purchase Order) content to ensure specification compatibility when processing purchase orders. Process orders created in-house as directed. Maintain proper documentation as orders are processed. Prioritize revisions and order release for on-ground units. Apply correct VSS (Vehicle Specification System) codes to all purchase orders as appropriate. Complete all required workflow documents and procedures associated with the management of all purchase orders. Observe guidelines and follow up with approval requirements for specification content, Early Replacement Approval, and Capital Expenditures. Manage the process and workload to ensure prompt and accurate release of purchase orders and revisions.

Train new Analysts, participate in special projects, conduct webinars on Vehicle Purchasing processing tools to internal customers

Review all equipment types included on a single purchase order to ensure major specification compatibility, coordinate delivery instructions and requested delivery dates across all types. Suggest alternative specifications and/or solutions, if applicable. Document savings when realized.

Contact OEMs (Original Equipment Manufacturers), dealers or non-standard suppliers to obtain copies of quotes, missing or incorrect specifications, verify delivery schedules and freight requirements.

Observe supplier's scheduling deadlines and prioritize order release. Observe supplier's currency exchange deadlines and prioritize order release. Ensure production schedules and order guidelines are met.

Respond to field inquiries and e-mails promptly. Follow up with sales persons when suppliers have issues to make sure all are resolved and handled in a timely manner.

Proactively communicate any problems that arise or recurrent issues to management. Analyze exception reports and communicate any issues to management.Contact sales person or lease administrator when changes are required. Obtain approval from sales persons prior to making specification changes on purchase orders.

Maintain general industry awareness and current market trends, knowledge of changes in the industry and government mandates. Attend supplier training programs. Complete work related training courses as assigned.
Additional Responsibilities
Performs other duties as assigned.

CPQ (Configure Price Quote)- subject matter advisor
Skills and Abilities
Demonstrates analytical skills

Ability to quickly respond to changing assignments, work settings and priorities

Demonstrates problem solving skills

Ability to present information and ideas clearly and understandably to others

Ability to listen, write, and speak effectively Inform, explain, and give instructions

Demonstrates customer service skills

Effective interpersonal skills

Possesses strong technical aptitude

Possesses strong product knowledge

Promotes information sharing

Detailed oriented with excellent follow-up practices

Excellent collaboration and team building skills

Demonstrates a high commitment to quality
Qualifications
Bachelor's degree preferred in general Education/Business

Three (3) years or more purchasing experience required

Other Truck Marketing Institute Heavy Duty or Medium Duty Courses
Travel
None
DOT Regulated
No
Our people are passionate about what they do, the product they sell, and the customers they serve. If you're looking for an opportunity to be an opportunity to be a part of a work family that values collaboration, innovation and dedication, we're the right company for you.
Job Category
Procurement
Ryder is proud to be an Equal Opportunity Employer and Drug Free workplace. All qualified applicants will receive consideration for employment without regard to race, religion, color, national origin, sex, sexual orientation, gender identity, age, status as a protected veteran, among other things, or status as a qualified individual with disability.
Job Seekers can review the Job Applicant Privacy Policy by clicking HERE. (https://ryder.com/job-applicant-privacy-policy)
Ryder operates behind the scenes, managing critical fleet, transportation and supply chain functions for over 50,000 customers, many of which make the products that consumers use every day. When you choose Ryder, you get access to industry-leading technology, one of North America's largest fleet of trucks, an expansive infrastructure of maintenance facilities and warehouses, and some of the most talented people in the industry.
#wd
Ryder System