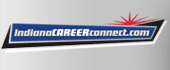 Job Information
Black & Veatch

Power Operating Assets Services Leader

in

Indianapolis

,

Indiana
Power Operating Assets Services Leader
We believe real value is powered by the unique skills and experiences of our professionals. The interchange of ideas from a diverse group of people gives our teams an expanded perspective and the ability to find better solutions for our clients.
Company : Black & Veatch Corporation
Req Id : 27924
Job Title : Power Operating Assets Services Leader
Location : USVRTL
Business Unit Sector : COR-POWER-DISTRIBUTED ENERGY
Opportunity Type : Staff
Relocation eligible : Yes
Full time/Part time : Full-Time
Project Only Hire : No
Visa Sponsorship Available: Yes
Job Summary
As a supplement to core EPC solutions for new-build infrastructure, Black & Veatch is expanding its operations services portfolio, with a goal of reaching nine figures in annual income. This new position will be responsible for building the O&M and M&M service offerings for the Power Business, by leveraging our current Monitoring & Diagnostics (M&D) scope and volume. This experienced professional will lead the development, operation, and growth of this new business, which may include the following services:
Preventative and corrective maintenance planning, scheduling and coordination;

Conditional assessment and review of power assets to support life extensions, upgrades, and decommissioning;

Project management, seconded engineers, project controls, and procurement; and

Emergency, on-call restoration services, and long-term recovery programs​.
Black & Veatch is searching for an O&M/M&M Services Leader who will be a key part of the B&V Power Business portfolio. This P&L position includes business development, formation of distributed O&M/M&M services offerings and programs, project management and program related standards, and oversight of project execution. These O&M/M&M service offerings may be coupled to B&V EPC projects, as well as offered as stand-alone services. This position requires P&L operational experience, close coordination with all B&V Power Business Lines and Construction Services, and reports to the Director of Global Distributed Energy (GDE). While this new business will commence in the GDE business line, it will be expected to grow into becoming a stand-alone business line within the Power Business.
Key Responsibilities
Business Development Support
Work with Power business unit leaders to prepare bids, participate in client meetings, and other business development activities

Define and further build competitive O&M/M&M solutions for power assets, including:

Utility-scale solar

Distributed commercial solar

Solar + Batter Energy Storage Systems (BESS)

Distributed BESS

Work with Power business unit leadership and Client Account Managers to develop market strategy and growth plans

Participate in Go/No-Go decisions

Be responsible for proposal strategy, including pricing strategy, execution strategy, and review of the solution developed

Negotiate and shape favorable, long-term service agreements
O&M/M&M Services Delivery
Execution of O&M/M&M projects and associated Service Level Agreements (SLA's)

Supervise project managers and coordinate with Global Project Services to provide staffing forecast and staff prospects

Responsible for ensuring engagement of support groups on projects

Develop and maintain templates, standards, and guides to support the effective deployment of projects

Administrative and project management templates

O&M/M&M Execution Templates for preventative and corrective maintenance templates

Project execution plans and subcontractor administration

SLA administration and warranty claims management

Responsible for collection and dissemination of O&M/M&M Execution Lessons Learned
Build Execution Teams
Responsible for staffing forecasts, identification of staff needs, hiring, and recruitment of professionals

Workload management

Mentoring of professionals

Cascade quality, safety, lessons learned, ICE, and ASPiRE principles to professionals

Conduct team building and engagement activities
Management Responsibilities
Preferred Qualifications
Prefer that required bachelor's degree is in engineering, business management, or related technical discipline. Prior project management or project execution experience preferred.
Minimum Qualifications
Bachelor's degree required. 11+ years progressive experience in management of relevant business line and related technology.
All applicants must be able to complete pre-employment onboarding requirements (if selected) which may include any/all of the following: criminal/civil background check, drug screen, and motor vehicle records search, in compliance with any applicable laws and regulations.
Certifications
None Specified
Work Environment/Physical Demands
Normal office environment, Domestic Travel, may have International Travel, Keyboarding, Sitting.
Competencies
Strategic mindset
Builds networks
Decision quality
Customer focus
Entrepreneurship & Common Purpose
Leadership
Organizational savvy
Financial acumen
Drives results
Salary Plan
GMT: General Management
Job Grade
005
Black & Veatch endeavors to makeaccessible to any and all users. If you would like to contact us regarding the accessibility of our website or need assistance completing the application process because of a disability, please contact the Employee Relations Department at (913) 458-2147. This contact information is fordisability accommodation requests only; you may not use this contact information to inquire about the status of applications. General inquiries about the status of applications will not be returned.
Black & Veatch is committed to being an employer of choice by creating a valuable work experience that keeps our people engaged, productive, safe and healthy.
Our comprehensive benefits portfolio is a key component of this commitment and offers an array of health care benefits including but not limited to medical, dental and vision insurances along with disability and a robust wellness program.
To support a healthy work-life balance, we offer flexible work schedules, paid vacation and holiday time, sick time, and dependent sick time.
A variety of additional benefits are available to our professionals, including a company-matched 401k plan, adoption reimbursement, tuition reimbursement, vendor discounts, an employment referral program, AD&D insurance, pre-taxed accounts, voluntary legal plan and the B&V Credit Union.
We are proud to be a 100 percent ESOP-owned company. As employee-owners, our professionals are empowered to drive not only their personal growth, but the company's long-term achievements - and they share in the financial rewards of the success through stock ownership.
By valuing diverse voices and perspectives, we cultivate an authentically inclusive environment for professionals and are able to provide innovative and effective solutions for clients.
Black & Veatch Holding Company, its subsidiaries and its affiliated companies, complies with all Equal Employment Opportunity (EEO) affirmative action laws and regulations. Black & Veatch does not discriminate on the basis of age, race, religion, color, sex, national origin, marital status, genetic information, sexual orientation, gender Identity and expression, disability, veteran status, pregnancy status or other status protected by law.
For our EEO Policy Statement, please click. If you'd like more information on your EEO rights under the law, please clickand.
Notice to External Search Firms: Black & Veatch partners with BountyJobs for contingency search business through outside firms. Resumes received outside the BountyJobs system will be considered unsolicited and Black & Veatch will not be obligated to pay a placement fee. If interested in learning more, please visitand register with our referral code: bv123. Once registered, Black & Veatch will have access to your contact information should we choose to engage your agency for future hiring needs.
Job Segment: Engineer, Engineering
Black & Veatch