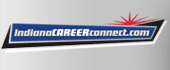 Job Information
Children of America

Preschool - Assistant Teacher - IN

in

Indianapolis

,

Indiana
Job Title: Assistant Teacher
Position Overview
The Assistant Teacher position requires a partnership with the Lead Teacher in crafting an enriched learning experience and creating a positive environment that helps to set the stage where milestones are celebrated and encouraged. Our teachers are motivators where hard work is "no problem" and where no task to too much to handle. You'll enjoy a supportive environment where you are encouraged to grow in your field and share your passion for early childhood education with children, parents and co-workers. You will work alongside a talented team of educators pass on your love of learning to young, eager minds. Additionally, our company culture invites you to bring your whole self to work, because it is our unique attributes, perspectives and backgrounds that make us a stronger team.
Our program serves preschool children 6 weeks - 12 years of age. Programs include, Infant, Toddler, Preschool 1 Preschool 2, Pre-K, and Before and After Care.
Children of America (COA)
It's a special recipe of people, principles and pride that makes the COA rich in diversity and strength. COA is an organization that understands the value of its people; one that prides itself on support, collaboration and cooperation and one that recognizes and appreciates the strengths that each associate brings. We provide an environment where team members can bring their whole selves to work, and where individuality, creativity and contributions are valued. The COA family is a passionate group of individuals driven by the common idea of delivering the exceptional COA Experience to everyone.
We are currently looking for a caring and energetic Preschool Assistant Teacher to join our team. If you have a passion for working with children, are dedicated to providing the best education and care to your students, work collaboratively, and want to learn and grow, we want you to be a part of our team.
Who Would I Interact with?
This position interacts daily with the Lead Teacher of the assigned classroom, the management team, and other classroom teaching staff just to name a few.
Responsibilities:
Create, manage and participate in a variety of learning environments and activities that provide opportunities for children to develop to their fullest potential and achieve their learning objectives.
Assist the Lead Teacher to create and deliver lesson plans, implement school curriculum, and assess developmental needs of students.
Maintain a healthy and safe environment.
Communicate positively with students, parents and staff.
Participate collaboratively and professionally with other teachers and staff to promote the general well being of the school, and collective/individual interest of its staff and student body.
Essential Skills & Experience:
High School diploma (equivalent GED) required.
Currently enrolled or willing to complete Early Childhood Education units within one year of employment. Two-year degree in Early Childhood Education preferred.
Meets minimum preparation and experience required for certification as an Early Childhood Education Teacher.
Complies with all state education and licensing standards, and maintains validation of credentials for the position.
Previous experience in a licensed preschool or early development center.
Strong interpersonal and communication skills.
Must be 18 years of age or older.
*Salary dependent on experience and level of education.
THE BENEFITS OUR CAREER PROFESSIONALS ENJOY:
Internal Company Career Advancement Opportunities.
Recognition Programs
Medical, Dental, Vision + 401(k)
Life, Accident, & Disability Insurance Plan Coverage
Educational Assistance/Reimbursement
T.E.A.C.H Scholarship Partnerships
Employee Referral Bonus
Perks at Work: exclusive savings for employees to 1000's of merchants
Children of America is an equal opportunity employer and a drug-free workplace
Job Start/End Date: 05-Feb-2021 to 06-Apr-2021 (EST)
Department: Indianapolis
Location: Indianapolis, IN, USA
Employment Type: Full Time