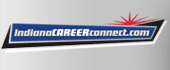 Job Information
Defense Logistics Agency

Production Operations Specialist

in

Indianapolis

,

Indiana
Summary
The work requires long periods of standing, bending, and walking during equipment setup, adjustment, operation, and maintenance. Work requires operator to lift light to moderately heavy objects such as boxes of paper and other equipment supplies weighing up to 55 pounds. Occasional travel may be required depending on geographical area of responsibility. A driver's license is required.
Responsibilities
Please note, during the COVID-19 Pandemic, the Agency is operating in a maximum telework posture for all telework ready employees occupying a telework eligible position.
Operates as a shift/production shop lead with oversight for assigned facility that may have more than one shift for multiple employees.
Performs a wide range of diversified and complex functions under close supervision of immediate supervisors.
Plans and carries out assignments, sets job priorities for others, schedules non-routine equipment maintenance, manages plant operations, and interprets and implements document automation and printing management requirements.
Furnishes expert advice and guidance to customers concerning methods of utilizing and expanding a wide variety of data production operations.
Provides training, guidance, advice and assistance to lower-grade employees concerning any/all printing/document-related services currently offered by the shop or J67F ? Data Production Operations.
Performs duties as Facility Assistant Hand Receipt Holder, Assistant Safety/Security Officer, POC for space/building maintenance/repairs.
Provide feedback up the chain of command concerning customer support recommendations and services.
Solves customer problems, deal effectively with customers, and demonstrate effective interpersonal skills in dealing with customers so as to result in satisfied loyal customers.
Reviews and interprets current, new and revised Congressional and agency regulations and policies.
Conducts special business case/investment analyses on current and potential equipment/systems/services (including current off-the-shelf software applications associated with Production Operations) for future implementation.
Monitors consumable supply level and ensure sufficient supplies are ordered to complete orders received.
Requirements
Conditions of Employment
Qualifications
Specialized Experience: One year of specialized experience that equipped you with the particular competencies to successfully perform the duties of the position, and that is typically in or related to the position to be filled. To qualify at the GS-09 level, applicants must possess one year of specialized experience equivalent to the GS-07 level or equivalent under other pay systems in the Federal service, military or private sector. Applicants must meet eligibility requirements including time-in-grade (General Schedule (GS) positions only), time-after-competitive appointment, minimum qualifications, and any other regulatory requirements by the cut-off/closing date of the announcement. Creditable specialized experience includes: Experience working with the latest Production Operations technologies and services provided by the J67F Data Production Operations, e.g., electronic duplicating, document conversion, data storage, retrieval, manipulation, distribution, print-on-demand, and CD-ROM (not an exhaustive list). Communicates capabilities to produce work in the most effective and efficient manner. Offers alternative solutions to problems which meet the needs of customers and remain within the framework of existing regulations and policies. Participates in formal training sessions, open houses, customer visits and tours to promote J67F Data Production Operations Production Operations services. Experience refers to paid and unpaid experience, including volunteer work done through National Service programs (e.g., Peace Corps, AmeriCorps) and other organizations (e.g., professional; philanthropic; religious; spiritual; community, student, social). Volunteer work helps build critical competencies, knowledge, and skills and can provide valuable training and experience that translates directly to paid employment. You will receive credit for all qualifying experience, including volunteer experience. Combination: Combinations of successfully completed post-high school education and experience may be used to meet total qualification requirements for grade levels GS-09, and may be computed by first determining the applicant's total qualifying experience as a percentage of the experience required for the grade level; then determining the applicant's education as a percentage of the education required for the grade level; and then adding the two percentages. The total percentages must equal at least 100 percent to qualify an applicant for that grade level. Only graduate education in excess of the amount required for the next lower grade level may be used to qualify applicants for positions at grade GS-09.
Education
Education Substitution: Such education must demonstrate the knowledge, skills, and abilities necessary to do the work. Education must be from a college or university accredited by an organization approved by the U.S. Department of Education. See http://ope.ed.gov/accreditation/Search.aspx. If using education to meet basic qualifications, YOU MUST SUBMIT A TRANSCRIPT as supplemental documentation. To qualify based on education in lieu of specialized experience, you must possess a master's or equivalent graduate degree, or two full years of progressively higher level graduate education leading to such a degree, or LL.B. or J.D., if related. Are you using your education to qualify? You MUST provide transcripts or other documentation to support your educational claims. Unless otherwise stated: Unofficial transcripts are acceptable at time of application. GRADUATE EDUCATION: One academic year of graduate education is considered to be the number of credits hours that your graduate school has determined to represent one academic year of full-time study. Such study may have been performed on a full-time or part-time basis. If you cannot obtain your graduate school's definition of one year of graduate study, 18 semester hours (or 27 quarter hours) should be considered as satisfying the requirement for one year of full-time graduate study. FOREIGN EDUCATION: If you are using education completed in foreign colleges or universities to meet the qualification requirements, you must show that the education credentials have been evaluated by a private organization that specializes in interpretation of foreign education programs and such education has been deemed equivalent to that gained in an accredited U.S. education program; or full credit has been given for the courses at a U.S. accredited college or university.
Additional Information
Work Environment - Work is performed in a documentation automation/production environment where other printing and printing related operations are being performed. The immediate work area is adequately lighted. Moderate risks and discomforts occur from paper dust, machine noise, dry ink, glue, etc. Extra safety precautions are required when clearing jams from the finishing unit and fuser to avoid burns from extremely hot surfaces. MILITARY SPOUSE PREFERENCE: In order to receive this preference you must choose to apply using the "Priority Placement Program, DoD Military Spouse Preference (MSP)" eligibility. If you are claiming military spouse preference and are determined to be among the Best Qualified for the position, you will be referred to the hiring manager as a priority applicant. For Important General Applicant Information and Definitions go to: http://www.dla.mil/portals/104/documents/careers/GenAppInfoDef.pdf Reemployed Annuitants: This position does not meet criteria for appointment of Reemployed Annuitants. The DoD criteria for hiring Reemployed Annuitants can be found at: http://www.esd.whs.mil/Portals/54/Documents/DD/issuances/140025/1400.25-V300.pdf INFORMATION FOR VETERANS is available at: http://www.dla.mil/Careers/Programs/veterans.aspx. As of 23 December 2016, Military retirees seeking to enter federal service in the Department of Defense now require a waiver if they would be appointed within 180 days following their official date of retirement. DRUG-FREE WORKPLACE: The Defense Logistics Agency (DLA) has established a Drug-Free Federal Workplace Policy. All applicants tentatively selected for DLA employment in a testing designated position are subject to urinalysis to screen for illegal drug use prior to appointment. Applicants who refuse to be tested will be denied employment with DLA for a period of six months. This policy extends to random testing for the use of illegal drugs by employees who occupy testing designated positions defined as sensitive in Section 7(d) of Executive Order 12564. The Defense Logistics Agency's Drug Free Workplace Plan's drug testing panel includes testing for the following illegal substances: marijuana, cocaine, opiates (codeine/morphine), 6-Acetylmorphine (heroin), phencyclidine, amphetamines (amphetamine/methamphetamine), methylenedioxymethamphetamine (MDMA), methylenedioxyamphetamine (MDA), oxycodone, oxymorphone, hydrocodone, and hydromorphone. ADVISORY: By using cannabidiol (CBD) products you are risking a positive drug test result for marijuana.