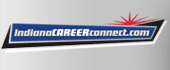 Job Information
OfferPad, LLC

Project Manager

in

Indianapolis

,

Indiana
Job Descriptions:
Position Summary
The Project Manager is responsible for overseeing the residential property repairs and showings to ensure a cost efficient and timely sale. This role collaborates with various teams to own all repair related services for Offerpad homes. The Project Manager actively manages homes from the initial inspection to final resale. This role ensures scheduled showings are aligned, establishes budgets, and oversees compliance, safety, and quality assurance for the designated homes. The Project Manager is conscientious about home rehabilitation efforts, budget variance, vendor management, and quality control.
Essential Functions
Create a scope and budget for rehab properties to ensure that each property is transitioned or returned to a move-in-ready condition as quickly and cost effectively as possible

Execute approved rehab scope by managing general contractors and vendors to ensure on-time and on-budget delivery of all rehabs. Observe and ensure job site safety during project management visits to portfolio properties

Maintain a high level of customer care while developing a clear and thorough assessment of home condition.

Manage numerous residential projects simultaneously with consistent attention to budget, timeline, and quality to produce a top-notch product, while maximizing investor returns

Respond to listed home quality issues in homes as they arise before resale.

Document and submit change orders for approval; Ensure necessity of change orders and proper completion of approved work.

Document entire rehab process with before and after photos.

Manage quality control review and punch list process for all rehabs.

Supervise, train, and coach a team of crew members and foreman.

Analyze financial values for residential real estate and underwrite.
Required Experience:
Minimum Qualifications
5+ years of single family/residential construction experience

Residential remodeling, construction, and maintenance experience

Excellent communication (oral and written) skills

Ability to take initiative and work independently to establish and manage work priorities, activities and timelines to achieve results

Exhibits sound judgment and swift decision-making skills

Ability to think creatively and come up with solutions

Project management experience with a construction background

Underwriting experience using MLS

Extensive knowledge of codes, municipal by-laws, inspection, estimating, and planning

Strong organization skills, accurate, and detail-oriented

Strong work ethic, ability to learn quickly and adapt to change

Possess a valid state Driver's License

Possess a motor vehicle to perform the essential functions of the role

Must be willing to store company owned tools, signage, and other equipment in own vehicles

PC skills including working knowledge of the Microsoft environment

Demonstrated ability to build and maintain relationships with internal and external stakeholders. Ability to work in a fast-paced team environment.
Preferred Qualifications
Keyword: project manager
Why Work with Offerpad?
It's simple: We're here to help. We help people by providing the best way to buy and sell a home. Period. If you're passionate about helping people, too, in an environment where every day matters, where you'll thrive on innovation, collaboration and recognition for your inspiring ideas and be rewarded for your results, then welcome home to Offerpad!
We're a fast-growing, fast-moving, compassionate customer-obsessed team of like-minded business disruptors who are continually challenging and changing the way traditional real estate works. We're all about homes, not houses. Since 2015, we've grown from an entrepreneurial upstart in three markets to an industry-leading technology innovator with more than 500 happy humans working together to help customers in 900+ cities and towns across the country. As we continue to grow and expand, our goal remains the same: Make the process as seamless and stress-less as possible to help them move freely and enjoy the best customer experience available.
While we work hard to serve our customers – we have a 95% customer satisfaction rating and 84% Net Promoter Score -- we also work hard at taking care of one another. We're family here, we work hard but we have a lot of fun. Our culture is one of inclusivity and support, one that values results, nourishes creativity and relishes -- and rewards -- each other's success.
If home is where your heart is and making people happy is your passion, we welcome you to join our team of intrepid innovators, technology gurus, real estate experts and all-around great people at Offerpad! Check our current job postings below to see everything we have to offer!
Offerpad can offer you:
Competitive compensation

The opportunity to make a difference in a fast-growing, startup environment

Strong, collaborative team culture

Benefits, including medical, dental and vision coverage, 401(k)

Mileage reimbursement (where applicable for role)

11 paid holidays a year

Flexible PTO
From: Offerpad