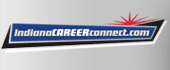 Job Information
Indy Gov

Promotion and Program Coordinator

in

Indianapolis

,

Indiana
Promotion and Program Coordinator
Print
Apply
Promotion and Program Coordinator
Salary
$31,707.00 - $40,312.00 Annually
Location
City County Building, IN
Job Type
Full Time
Department
Telecom & Video Services Agency
Job Number
05740
Description

Benefits

Questions
Position Summary
Position is responsible for implementing the programming schedules for Channel 16 and Government TV2 channel on an ongoing basis, which includes preparing and logging video files, entering and implementing program playback-control data. Requires creation and updating of promotional and informational materials for both government channels. Directing, producing, and engineering "live" cablecasts and netcasts of assigned City-County Government meetings.
Position Responsibilities
Encodes, trims, logs, transfers, quality-check, and programs for automated playback on Channel 16 video recordings of City-County Government meetings that have been server-encoded concurrent to their "live" cablecasts. Encodes, trims, logs, transfers, quality-check, and programs for automated playback on Government TV2 channel, any scheduled content material that may be recorded on videotape, DVD or other audio-visual media. Encodes, trims, logs, transfers, quality-check, and maintains a supply of PSAs, superspots, and other materials of general public interest to have a sufficient and diverse selection of "filler" materials to program for playback between scheduled programming.
Monitors cablecasts of both Channel 16 and Government TV2 to ascertain that program and bulletin board content are being made available to end users in accordance to published programming schedules. Be vigilant with regard to continued proper operations of system, from original program encoding to trimming and local area network transfer of video files, logging clip data to programming, proofreading, transferring, loading, and running automation-control playlist files.
Collects, catalogs, proofreads and maintains video file data in the clip library, which includes, clip ID codes, program categories, nominal descriptions, original record dates, accurate-to-the-second run times, source producer's names, and specific server locations. Creates computer graphics for bulletin board projects. Creates and maintains separate program logs for Channel 16 and Government TV2, collecting and recording data. Monitors and maintains automated playback logs, clip libraries, and content of servers to keep all up-to-date relative to current and anticipated programming needs. Delete no longer needed log data, clip entries and server files.
Updates and maintains content for Channel 16 and Government TV2 bulletin boards to ensure posted program schedule listings are current. Serves as alternate to Station Manager for updating the Channel 16 programming web pages and/or devising programming schedules for Channel 16 and Government TV2. Able to operate equipment in the studio, control room and in the field (cameras, audio mixing boards, video switchers, character-graphics generators, video recorders, non-linear editor systems, etc.) Operates Granicus system for proper "live" webcasting and concurrent encoding of meetings.
Prepares and maintains character graphics for assigned upcoming meetings. Directs, produces, engineer live government meeting coverage as assigned. Assists as a crew member in production of programming, as needed. Human Resources/Division of OFM 1541 City-County Building 200 East Washington Street Indianapolis, IN 46204 Updates city website and Channel 16 "bulletin board" as revised schedules are determined. Creates additional public service information and integrates external PSAs into bulletin board. This list of duties and responsibilities is not intended to be all-inclusive and may be expanded to include other duties or responsibilities that management may deem necessary from time to time.
Qualifications
Bachelor's Degree in television production and minimum of two (2) years related work experience. One (1) year of related work experience may be substituted for each year of formal education required. Working knowledge of video composition and technical standards. Ability to use various camera formats in both field and studio settings. Hands on experience with lighting design and audio recording in both field and studio.
Understanding of Windows operations and file management, working knowledge of Microsoft Office. Ability to use internal PC network system to access materials from various workstations, import for usage as needed and where needed. Working experience with Adobe products and Chyron Prime highly desirable. Ability to coordinate multiple projects and meet various deadlines is a must.
Utilize strong organizational skills to prioritize tasks and plan work schedules effectively. Ability to communicate effectively in both forms-- oral and written. Must have a valid driver's license; be able to lift 50 pounds.
Independent Judgment
Established policies and procedures control actions. Programming content is subject to established programming policy and guidelines, but position requires a high degree of independent judgment to determine best course of action when implementing programming schedules, covering meetings and creating promo materials.