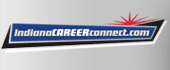 Job Information
Lilly

Research Scientist LC-MS Protein Characterization

in

Indianapolis

,

Indiana
At Lilly, we unite caring with discovery to make life better for people around the world. We are a global healthcare leader headquartered in Indianapolis, Indiana. Our 35,000 employees around the world work to discover and bring life-changing medicines to those who need them, improve the understanding and management of disease, and give back to our communities through philanthropy and volunteerism. We give our best effort to our work, and we put people first. We're looking for people who are determined to make life better for people around the world.
At Lilly, we serve an extraordinary purpose. We make a difference for people around the globe by discovering, developing and delivering medicines that help them live longer, healthier, more active lives. Not only do we deliver breakthrough medications, but you also can count on us to develop creative solutions to support communities through philanthropy and volunteerism.
The Bioproduct Research and Development (BRD) organization within Lilly Research Laboratories has an exciting opportunity for a mass spectrometry expert. You will work with a diverse, interdisciplinary team that uses expertise in expression, purification, formulation, and analytical development to deliver product and process understanding of a wide array of therapeutic modalities including proteins and peptides. You will join a group responsible for the development and implementation of LC-MS assays to support clinical trials and commercial product registration. Are you eager to make an impact in the lives of our patients? Consider joining our efforts.
Responsibilities:
Independently develop and execute analytical methods using mass spectrometry and HPLC to characterize therapeutic proteins and peptides (e.g. peptide mapping, intact mass analysis, HCP profiling, etc.)

Analyze and compile data, document experiments, draft technical reports, author characterization and analytical sections in regulatory submissions (e.g. INDs, comparability and BLAs)

Representing protein characterization team in the cross-functional project teams, present results and work closely with process development, formulation, manufacture, etc. to support CMC development

Advance existing and establish new MS-based higher order structure technologies (HDX, FPOP, crosslinking, etc.) in protein characterization team, collaborate cross-functionally and champion creative solutions to address key needs in pharmaceutical development. Publish scientific findings in peer-reviewed journals

Use scientific and technical expertise for instrument maintenance and troubleshooting, laboratory investigations and problem resolution. Maintain external awareness, explore new technology and software to strengthen and streamline protein characterization
Basic Requirements:
Ph.D. in chemistry, biochemistry, analytical chemistry or related field with a concentration in protein mass spectrometry, 0-3 years of postdoctoral or industry experience

Proficient in performing protein characterization by advanced mass spectrometry instrumentation including Orbitrap, Q-ToF, etc. and software including Protein Metrics, BioPharma Finder, MassLynx, XCalibur, etc.

Experience with protein higher order structure analysis by mass spectrometry in the areas such as covalent labeling and hydrogen deuterium exchange
Additional Skills/Preferences:
Experience with biopharmaceutically-relevant systems (e.g. monoclonal antibodies, therapeutic proteins, antibody-drug conjugates)

Experience with the application of a diverse set of separation techniques (e.g. CE, SAX, WAX, SEC, IPRP, HILIC) for biomolecule analysis

Experience with protein chemistry and biophysics techniques (e.g. protein purification and sample preparation skills, molecular visualization software like PyMOL)

Experience in oligosaccharide analysis (e.g. derivatization, sequencing and quantitation)

Experience with scripting or programming languages (e.g. R, Python)

Proven track record of effective collaboration and scientific excellence as evidenced by a strong publication record

Strong verbal and written and communication skills, excellent time management and organizational skills
Additional Information
Travel 0-10%

Indianapolis, IN
Eli Lilly and Company, Lilly USA, LLC and our wholly owned subsidiaries (collectively "Lilly") are committed to help individuals with disabilities to participate in the workforce and ensure equal opportunity to compete for jobs. If you require an accommodation to submit a resume for positions at Lilly, please email Lilly Human Resources ( LillyRecruitingCompliance@lists.lilly.com ) for further assistance. Please note This email address is intended for use only to request an accommodation as part of the application process. Any other correspondence will not receive a response.
Lilly is an EEO/Affirmative Action Employer and does not discriminate on the basis of age, race, color, religion, gender, sexual orientation, gender identity, gender expression, national origin, protected veteran status, disability or any other legally protected status.
At Lilly we strive to ensure our employees are part of a team that cares about them and our shared purpose of making life better for those around the world. How do we do this? We continue to look for ways to include, innovate, accelerate and deliver while maintaining integrity, excellence and respect for people.​ We hope that you seek to join us on our journey as we create medicine and deliver improved outcomes for patients across the globe!
#WeAreLilly
Lilly