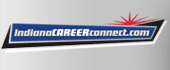 Job Information
HUDSON GROUP

Retail Operations Manager

in

Indianapolis

,

Indiana
Retail Operations Manager
Summary
Title: Retail Operations Manager
ID: 143619031
City, State: Indianapolis, IN
Department: Sales
Location: Indianapolis International Airport
More about this job >
Description
GROW With US !
For 30 years Hudson Group has led the way and prides itself in knowing what matters in travel retail. As airports and transportation terminals have evolved, so has Hudson Group, striving to bring sophistication and convenience to today's traveler.
Location: Indianapolis International Airport
Shift: Open (any shift, any day)
PURPOSE:
Responsible for managing the shops within an operation, consistent with the short and long term interests of the company, its employees and its customers, and ensuring the highest level of customer service possible.
JOB RESPONSIBILITIES:
Customers
Create "seamless customer service" by making every effort to find merchandise for customers even if an item is not in stock

Promote quality of customer service among staff through training and by acting as a positive role model
People
Hire people who are passionate about our products and philosophy and maintain employee attitude and morale by recognizing outstanding performance and service and by motivating and developing staff

Maintain staff levels that allow for the best possible customer service

Execute performance evaluations and goal assessments

Prepare the work schedule to ensure that the store goals will be met through appropriate planning and organization of staff and manage absences and health management with HR

Provide an "open door" policy where employees are free to express their concerns and feelings without fear of retribution or ill will

Hold weekly staff meetings and submit notes to General Manager
Operations
Ensure that company policy & procedures are communicated in a timely manner & adhered to accordingly

Work with other departments on developing plans, and implement them

Ensure that the store is in compliance with all Airport, State and Federal employment laws

Monitor a loss prevention program to protect the company's inventory and assets
Finance
In conjunction with the General Manager, formulate the fiscal revenue, expense and profit goals, as well as the inventory levels for the store

Ensure that goals will be met through appropriate planning and organization of staff, inventory, and expenses and making staff aware of sales goals

Review the store's progress on a monthly basis with the General Manager
KNOWLEDGE, SKILL AND ABILITY:
Strong leadership skills with demonstrated ability to build effective teams and motivate employees

Knowledge of effective merchandise presentation standards

Understanding of basic retail concepts

Good problem solving skills

Fluent English and additional languages as applicable for operation

Ability to clear a fingerprint-based criminal history records check
EDUCATION AND EXPERIENCE:
5 years of retail experience with at least 3 years of experience in a management / supervisory role
Hudson Group is always on the lookout for top quality people who want to be a part of a winning retail team. With many stores and concepts across the country and throughout the world, we have the ability to help you find the job that is right for you. We recognize that our employees are a driving force behind our success! Our dedicated team enjoys an exciting and friendly environment!
We invite you to learn more about our …
Competitive Salaries

Medical, Dental & Vision Insurance

Company Paid Life Insurance

Paid Vacation

Paid Sick Time

Employee Recognition Programs

Advancement and Growth Opportunities

On-going Training & Development
Qualified candidates should submit their resume for immediate consideration.
Hudson Group will consider all qualified applicants for employment without regard to race, color, religion, national origin, sex (including pregnancy) sexual orientation, age, disability, veteran status or other characteristics protected by law.
HUDSON GROUP