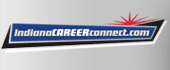 Job Information
Indiana University Health

RN Associate Partner, Shift Coordinator- Senate Street Surgery Center- Relocation incentive is available!

in

Indianapolis

,

Indiana
Overview
The position exists to manage clinical outcomes, cost, and customer satisfaction in the daily care assignment and in the operations of the unit. The incumbent assures care for patients and families reflective of the organization values. This position coordinates the nursing and interdisciplinary team for daily patient care assignments. Additionally, this position exists to provide on-site management and clinical support to staff for a designated shift and time frame. The incumbent has responsibility to : provide direction and assistance with problem-solving; to ensure adequate staffing and material resources are available to support patient care; to support and facilitate operational activities such as bed management, problem solving patient, family and physician complaints; to identify and address staff education deficits; and to communicate policy and procedure changes to staff on the shift for which they are assigned responsibility.
• Requires knowledge of policies; and procedures of Nursing and Patient Care Services.
• Requires proficiency in patient assessment and advanced skills appropriate to the area of responsibilities.
• Requires strong organizational and interpersonal skills.
• Requires critical thinking skills.
• Requires ability to work independently.
• Requires ability to track and perform multiple tasks.
• Requires ability to provide clinical reasoning; decision-making and clinical thinking.
• Requires ability to promote compassion and a therapeutic environment.
• Requires ability to provide multiple forms of communication (presence; touch; eye contact; etc . ) Requires ability to recognize and appreciate cultural diversity at many levels.
• Requires ability to provide high level of patient confidentiality.
• Requires strong written and verbal communications skills at the staff; patient and family levels.
• Requires ability to actively seek educational opportunities to improve clinical practice.
• Requires ability to maintain quality-working relationship with peers.
• Requires ability to react appropriately in any environmental or situation. Requires graduation from an accredited school of nursing. Requires an Associates of Nursing (ASN); Bachelor?s of Nursing (BSN) preferred. Requires that the RN has graduated from a nursing program accredited through the ACEN or CCNE. New ASN RNs hired after January 1, 2013 will be required to complete their BSN within five (5) years from date of hire into this job. Requires current licensure as a Registered Nurse in the state of Indiana.
• Requires Basic Life Support certification through the AHA. Other advanced life support certifications may be required per unit/department specialty according to patient care policies. v2 REQNUMBER: 308985