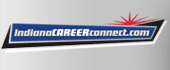 out in their cities. <a href="https://eur02.safelinks.protection.outlook.com/?url=http%3A%2F%2Fwww.transdevna.com%2F&amp;data=02%7C01%7CChristopher.Willis%40transdev.com%7C14ef3d8d372243f3506f08d8542b0a07%7Cb4518aa80d3e4d10bc774cd7dede3446%7C0%7C0%7C637351891124851942&amp;sdata=9XRARsz5QVBvHbAaHAtATz5UhosPzpAB6Oc9OBYFdww%3D&amp;reserved=0" target="_blank" rel="noopener">www.transdevna.com </a></p><p style="margin: 0px;"><br><em></em><br><em>The above
Job Information
Transdev

Road Supervisor

in

Indianapolis

,

Indiana
Overview
Immediate opening available!!
Road Supervisors needed in Indianapolis, Indiana.
Transdev is actively seeking a transportation road supervisor in Indianapolis, Indiana. We are looking for qualified and experienced driver supervisors to help build a strong team who can respond efficiently to emergencies, incidents and customer feedback. Join Transdev in Indainapolis and become a part of the largest private-sector operator of transportation in North America one that cares about its employees, passengers and the communities they serve.
Why Work with Us?
Competitive Wages beginning at $17.00/hour,with progressive increases

Comprehensive benefits

Career advancement opportunities owing to Transdevs presence in over 200+ communities across North America
Responsibilities
Overview:
Evaluates and interacts with the vehicle operators while in revenue service. Responds to system emergencies; investigates and completes accident reports, incidents, and customers' complaints.
Key Responsibilities:
Performs all vehicle operator safety evaluation ride checks, observation of operators while making their runs, and prescribes the necessary retraining; maintains radio and telephone contact with transit vehicle operators

Responds to service problems including rerouting, accidents and incidents with the goal of restoration of interrupted service; supports operators in preparing accident reports

Interacts with and assists transit passengers as necessary

Investigates and responds to unsafe location/situation reports; makes recommendations and/or changes to resolve the unsafe situation

Informs appropriate supervisory personnel regarding operational problems and coordinates efforts toward their resolution Road Supervisors with customer assistance and roadside problems

Covers open routes and assists operators and other Road Supervisors with customer assistance and roadside problems

Maintains routine records and performs a variety of clerical work activity related to the property operation

Maintains confidentiality of all information

Help out with service (if needed) . Transporting clients

Other duties as required.
Qualifications
Education, Licensing, and Certifications :
High school diploma or equivalent, such as GED, preferred
Must have a good driving record (as outlined by company policy and client specifications)
Experience :
2 or more years of relevant operator experience, including leadership experience, required
Skills and Knowledge Required:
Knowledge of service area and ability to read a map

Ability to use a computer to generate reports and schedules

Ability to read, understand, and interpret transit system operating rules, regulations, policies, phases and routes

Good written and oral communication skills

Ability to organize and perform work efficiently; strong attention to details
Travel requirement (as a percent): 100% of time is spent in the field
Physical Requirements:
Must be able to work shifts or flexible work schedules as needed.

Regularly required to stand; walk; use hands to manipulate, handle or feel; reach with hands or arms; and talk or hear.

Frequently required to sit.

Occasionally required to climb or balance; stoop, kneel crouch or crawl; and smell.

Occasionally required to lift up to 25 pounds.

90% of the workday is spent outdoors monitoring service on routes, transit facilities, and company locations. Must be able to work in extreme heat and cold and in a damp environment with moderate noise.

Remaining work is accomplished in an office or in a cubicle space equipped with a telephone and computer; time is spent sitting, typing, or looking at a computer.
If you have any questions, please contact Deborah Kraidman 317-766-0438.
About Transdev:
Based near Chicago, Transdev is the largest private-sector operator of multiple modes of transit in North America, including bus, rail, streetcar, paratransit, and shuttle services. Transdev is committed to being the trusted partner of cities and transit authorities through quality execution and innovations in mobility. Its parent company, Transdev Group, is a leading global operator and integrator of mobility operating in 17 countries and provides passengers every day the freedom to connect to what they care about in their cities.www.transdevna.com
The above statements are intended to describe the general nature and level of work being performed by people assigned to this classification. They are not intended to be construed as an exhaustive list of all responsibilities, duties, and skills required of personnel so classified.
The physical demands described here are representative of those that must be met by an employee to successfully perform the essential functions of this job. Reasonable accommodations may be made to enable individuals with disabilities to perform the essential functions upon request.
Transdev is an Equal Employment Opportunity (EEO) employer and welcomes all qualified applicants. Applicants will receive fair and impartial consideration without regard to race, sex, color, national origin, age, disability, veteran status, genetic data, gender identity, sexual orientation, religion or other legally protected status, or any other classification protected by federal, state, or local law.
_EEO is the Law Poster: http://www1.eeoc.gov/employers/poster.cfm_
Drug free workplace
If based in the United States, applicants must be eligible to work in US without restrictions for any employer at any time; be able to pass a drug screen and background check.
Job Locations US-IN-Indianapolis
Posted Date 2 weeks ago (6/8/2021 1:09 PM)
Requisition ID 2021-14816
Position Category Other
Internal Reference 317
Company/Division Transdev Services
Transdev