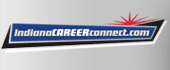 Job Information
AT&T

Sales Executive Mobility

in

Indianapolis

,

Indiana
At AT&T, we're transforming the sales experience. Our Sales teams work at the center of the deal – offering our millions of customers integrated solutions to meet their needs in cybersecurity, fiber, wireless, cloud, IOT and more. It's an opportunity to use your sales skills to redefine how our customers connect to the world. Ready to close the deal on career with global connections and even bigger rewards?
As a Sales Executive Mobility, you'll work with AT&T's cutting-edge business products and services focusing on our mobility solutions. You'll focus on generating new sales revenue within a module or territory making daily sales calls, networking, building relationships and identifying sales opportunities. You'll partner with clients to understand their needs and deliver customized value-added solutions to solve customers' strategic business priorities. We're looking for competitive, tech-savvy, self-driven individuals that are passionate about business sales and transforming the speed of business. Are you ready for the challenge?
Key Responsibilities:
• Identify new sales opportunities through cold calling and prospecting
• Utilize consultative selling skills to identify key trends, uncover customer needs and leverage industry knowledge and applications to find and close sales opportunities.
• Understand the communication and technology needs of small and mid-sized business customers. Use resources to design and propose customized solutions to meet their unique business needs
• Develop responses for Request for Proposals as well as observe and participate in presenting products and services that can benefit customer's needs
• Ensure delivery of the customer experience from sale to fulfillment to foster relationships and networks with customers
Required Qualifications:
• 2-5 years Outside Sales hunting experience (preferred)
• Passion around meeting and/or exceeding assigned sales targets
• Strong networking and negotiation skills
• Demonstrated consultative selling skills
• Experience with Telecommunications or Technical sales
• Valid driver's license with satisfactory driving record
• Current auto insurance
• Reliable vehicle per transportation needs of market
Compensation: Once you're a part of the team, you'll gain some amazing perks and benefits like: a competitive base salary + commission, medical/dental coverage, 401(k) plan, tuition reimbursement, paid training and paid time off. We also provide 50% employee discount on:
• AT&T internet & fiber
• AT&T phone (formerly U-verse Voice)
• AT&T TV
Ready to join our team? Apply today!
We expect employees to be honest, trustworthy, and operate with integrity. Discrimination and all unlawful harassment (including sexual harassment) in employment is not tolerated. We encourage success based on our individual merits and abilities without regard to race, color, religion, national origin, gender, sexual orientation, gender identity, age, disability, marital status, citizenship status, military status, protected veteran status or employment status.
AT&T