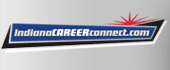 Job Information
IQVIA

Scientist

in

Indianapolis

,

Indiana
Q2 Solutions is a leading clinical trial laboratory services organization with end-to-end laboratory services and secure, enterprise-wide biospecimen and consent management solutions. With a relentless focus on quality and innovation, Q2 Solutions uses its global experience and scientific expertise to transform science and data into actionable medical insights that help customers improve human health. A joint venture of IQVIA (formerly QuintilesIMS) and Quest Diagnostics, Q2 Solutions combines the best of each parent organization's clinical trials laboratory services capabilities to fulfill its mission of treating each sample as if a life depends on it.
Job Overview
Perform routine in vitro screening according to predefined methodology. Collaborate with senior laboratory staff to create and develop or enhance bioanalytical methods and in-vitro screens.
Responsibilities
Manage and maintain cell lines essential for in vitro screening assays; Perform breakout, split, passage, expand as needed for suspension cell lines.

Ability to operate manual and automated cell and viability counters

Perform routine in-vitro screening assays and or analyses according to predefined methodology.

Quantitate data, interpret results and report results according to predefined procedures to client in accordance with assay timeline.

Ability to perform daily workload review and schedule new in vitro screens and resolve pending work.

Work with senior laboratory staff to design, develop, validate, and implement new bioanalytical methods, new technologies, and/or in-vitro screens.

Conduct ordinary laboratory maintenance and service/maintenance of instruments, fault-trace, adjust, calibrate and evaluate the functioning of the equipment.

Working with moderate supervision, troubleshoot laboratory equipment, bioanalytical methods and/or in-vitro screens and impose corrective actions.

Responsible for delivery of results in accordance with the ADME data delivery time schedule.

Provide guidance to lower level and new staff as required.
Minimum required education and experience
Bachelor's Degree in chemistry, biochemistry, or biology or related field required

1 year of relevant experience required ore equivalent combination of education, training and experience
Required knowledge, skills and abilities
Basic knowledge of laboratory equipment and instrumentation, with focus on instrument use and maintenance.

Ability to work in a team environment.

Ability to implement good laboratory practices and other standards within area of responsibility.

Good documentation skills; ability to manage and maintain complete and accurate records of experiments.

Good organizational skills.

Attention to detail and accuracy in work against milestones or goals.

Basic computer skills.

Excellent written and oral communication skills.

Ability to effectively manage multiple tasks and projects.

Knowledge and implementation of safe laboratory practices.

Ability to establish and maintain effective working relationships with coworkers, managers and clients
IQVIA is an EEO Employer - Minorities/Females/Protected Veterans/Disabled
IQVIA, Inc. provides reasonable accommodations for applicants with disabilities. Applicants who require reasonable accommodation to submit an application for employment or otherwise participate in the application process should contact IQVIA's Talent Acquisition team at workdayrecruiting@iqvia.com_ to arrange for such an accommodation.
At IQVIA, we have a vision. Where every healthcare decision is based on evidence. Where data science and human science come together to improve global health. Where new and creative solutions aren't just possible – they are expected.
Thank you for your interest in growing your career with us. It takes insight, curiosity, and intellectual courage to transform healthcare. The 56,000+ employees of the IQVIA family of companies, including Q2 Solutions, are reimagining a world without the consequences of disease. We are brave minds bringing powerful ideas to reality. At IQVIA, you can truly make an impact in an environment where you're supported to succeed.
IQVIA