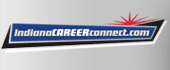 Job Information
Indy Gov

Senior Corrections Officer

in

Indianapolis

,

Indiana
Senior Corrections Officer
Print
Apply
Senior Corrections Officer
Salary
$39,000.00 Annually
Location
140 E. Washington St., IN
Job Type
Full Time
Department
Marion County Community Corrections
Job Number
05733
Description

Benefits

Questions
Position Summary
* This position is open for internal promotion only. External Candidates will not be referred*
Position responsible for overseeing and supervising up to 350 residents of Duvall Residential Center. The Senior Corrections Officer position assists the Shift Team Leader in supervising and leading the staff on each shift. Position reports to the Team Leader-Corrections and is responsible for shift operations when the Shift. Team Leader is not available. These staff are responsible for the supervision of residents, as well as day-today security and operations related to the Duvall Residential Center and its immediate surroundings. This position is directly responsible for public safety, resident accountability and adherence to evidence based practices. Position may have additional duties and responsibilities as directed by the Shift Team Leader
Position Responsibilities
Responsible for the daily supervision and security of residents and staff.. Aids in enforcing agency policies, procedures, and standards and enforces adherence to all applicable laws, policies and procedures. Responsible for ensuring policies and procedures are properly enforced and are consistent with all federal, state, and local laws and regulations. Assists the Shift Team Leader in supervising shifts. Maintains shift operations in the absence of the Shift Team Leader. Provides additional leadership responsibilities as directed by the Shift Team Leader. Ensures internal and external problems, conflicts, and issues are dealt with appropriately through the use of investigation, fact finding, interviews, and analysis of information. Ensures the implementation and adherence to evidence based practices for Community Corrections, including vendors. Ensures the implementation of Continuous Quality Improvement processes/plans for Community Corrections. Requires flexibility in scheduling of daily activities/events. This list of duties and responsibilities is not intended to be all-inclusive and may be expanded to include other duties or responsibilities that management may deem necessary from time to time.
Qualifications
* This position is open for internal promotion only. External Candidates will not be referred*
High school diploma required. Minimum of one year experience in the criminal justice system or corrections, successful completion of all trainings and no current disciplinary actions or work plans. Associate's degree in the criminal justice field is preferred. Relevant job experience may be substituted for preferred college degree. Ability to communicate effectively, both orally and in writing. Position requires knowledge and abilities in leadership, management, contracts, personnel and process performance measurement, investigative principles and practices used in ensuring compliance with appropriate state and federal laws, regulations and requirements of court evidence. Trains, advises and assists the staff and public in all aspects of the agency; interfaces with the public regarding procedures; and interprets and explains court decisions to residents and others, including managers.
Independent Judgment
The incumbent has a wide latitude to make decisions related to public safety, staff safety, combined with offender safety and accountability to records management, maintenance and retention; dissemination of customer information and administrative services. The incumbent operates within wide range of discretion on matters such as hiring/firing and deviations from standards as established within the appropriate policies, procedures and laws under their control. Ability to effectively identify and evaluate available data and to exercise sound judgment when evaluating requirements, productivity of staff, and cost effectiveness of programs. Errors in judgment could cause embarrassment, injury and loss of work hours to the agency. Freedom to use judgment while assisting in policy formulation and in all types of negotiations. Incumbent regularly works weekend and/or evening hours, occasionally works extended and/or irregular hours, and holidays.