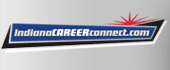 Job Information
Oracle

Senior Director, Security Product Management (JoinOCI-Leader)

in

Indianapolis

,

Indiana
Manage people for product development programs or projects focused on the delivery of a product through the design process, and into a finished state for external customers.
Manage people for product development programs or projects involving department or cross-functional teams focused on the delivery of a product or computer-based system through the design process, and into a finished state for external customers. Plan and direct resource schedules as well as project budgets. Monitor the product/program/project from initiation through delivery, interfacing with customer on technical matters. Organize interdepartmental activities ensuring completion of the product/program/project on schedule and within budget constraints. Assign and monitor work of systems analysis and program staff, providing technical support and direction. Select, develop, and evaluate personnel to ensure the efficient operation of the function.
Directs and ensures the implementation of operational policies through subordinate managers. Interacts internally and externally with executive management, providing negotiation of difficult matters to influence policy. Functional expertise and broad company knowledge important. Demonstrated leadership and people management skills. Strong communication skills, analytical skills, thorough understanding of product development and product management. BS or MS degree or equivalent experience relevant to functional area preferred. Eight or more years of project management, product design or related experience preferred.
Oracle is an Affirmative Action-Equal Employment Opportunity Employer. All qualified applicants will receive consideration for employment without regard to race, color, religion, sex, national origin, sexual orientation, gender identity, disability, protected veterans status, age, or any other characteristic protected by law.
Senior Director, Security Product Management
Cloud Engineering Infrastructure Development(United States, Remote)
/At Oracle Cloud Infrastructure (OCI), we build the future of the cloud for Enterprises as a diverse team of fellow creators and inventors. We act with the speed and attitude of a start-up, with the scale and customer-focus of the leading enterprise software company in the world./
/Values are OCI's foundation and how we deliver excellence. We strive for equity, inclusion, and respect for all. We are committed to the greater good in our products and our actions. We are constantly learning and taking opportunities to grow our careers and ourselves. We challenge each other to stretch beyond our past to build our future./
/You are the builder here. You will be part of a team of really smart, motivated, and diverse people and given the autonomy and support to do your best work. It is a dynamic and flexible workplace where you'll belong and be encouraged./
OCI's Security Products Team is building an ambitious and innovative portfolio of products to protect our customers' cloud environments with hyperscale efficiency. Our vision is to build the world's most secure cloud environment to protect our customers' most security-intense data and enable them to build their applications confidently on top of our groundbreaking security architecture. We are making strategic decision to heavily invest in detecting system vulnerabilities and threat activities, correlate and analyze problems, remediate, notify and block attacks from malicious actors.
Who are we looking for?
Our ideal candidate is an enthusiastic and hands-on product leader who constantly visualizes, evangelizes, and engineers new ways to provide superior customer isolation and reduce risk from continuously evolving threats. This leader is an industry defining visionary who has led product management teams, understands engineering operations, and has created product strategy from concept to execution. You are passionate about solving customer problems and working backwards from translating their needs into disruptive and successful products.
These are exciting times in our space! We are growing fast, maturing, and working on results-oriented new initiatives. A security-focused leader can have significant technical and business impact. Join us and craft the future of one of the largest and most secure clouds on earth!
Responsibilities:
In this position, you will play the pivotal role of defining product requirements and go-to-market strategy for several of OCI's security service offerings. You'll work with our customers, partners, vendors, business analysts, technical community and operational stakeholders to prioritize roadmap features, and spearhead the definition of new capabilities with expertly crafted business requirements. You will manage a team of Product Managers to design and build security related services. Other responsibilities include:
Conduct and evaluate market research, gather feedback from customers, sales teams, and marketing to craft market strategies and define relevant product feature sets, user stories, and outcomes for customers

Lead and participate in planning meetings and provide leadership on direction of products

Communicate vision and goals of existing and new products to both internal stakeholders, the analyst community, and customers

Influence engineering organizations to focus on new feature innovation

Work closely with the Cloud Security and Platform teams and be their internal and external champion

Define, implement, and analyze success metrics
Minimum Qualifications:
BS/MS in a technical field

12 years of enterprise security product management and engineering experience

7 years of product management experience in cloud computing

Experience working with large enterprise customers

Superior ability to synthesize diverse and complex information and design refined strategies, solutions, and workflows that lead to successful products
Preferred Qualifications:
MBA or equivalent master's degree

Experience guiding analyst relations and representing complex technology innovation
/Oracle is an Equal Employment Opportunity Employer. All qualified applicants will receive consideration for employment without regard to race, color, religion, sex, national origin, sexual orientation, gender identity, disability and protected veterans status or any other characteristic protected by law./
Job: *Product Development
Organization: *Oracle
Title: Senior Director, Security Product Management (JoinOCI-Leader)
Location: United States
Requisition ID: 20000M8T
Oracle