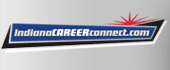 Job Information
The Walsh Group

Senior Quality Manager

in

Indianapolis

,

Indiana
Overview
Walsh is currently seeking a Senior Quality Manager to join our Transportation Division.
Walsh is a rapidly growing, highly diversified construction company, and we constantly seek builders and business people to join our industry-leading team. Walsh employees are "built to succeed" - competitive entrepreneurs with strong character who are energized by working on a team to meet challenges and are willing to take risks after careful planning. There are many compelling reasons why exceptional people should consider a career with our company:
Challenging, complex projects

Creative and innovative problem solving environment

Supportive, communicative managers who reward your success

Opportunities for growth, training, and development

Flexibility to build what you want, where you want
Responsibilities
Quality champion for a project or multiple projects. Responsible for the quality management duties including quality of the work, material management, documentation and close-out to ensure safe, quality, efficient, effective and profitable project execution.

Coaches, mentors and trains entire project staff in quality management principles, procedures and project specific requirements. Services as a mentor and coach to Quality staff to advance their careers at Walsh and improve retention.

Routinely audits project quality programs seeking continuous improvement utilizing Project QC Evaluation and other auditing tools. Provides feedback to Operations and Quality Management of major QIRs, project team relationships, owner/client perception and overall quality management recurring non-conformances.

Responsible for leading and managing quality processes such as work planning, pre-activity meetings, material management, TQAs, QIRs, Lesson Sharing and follow up inspections.

Establishes, monitors and reports on Key Performance Indicators (KPIs), as well as QIRs for project teams to ensure continuous improvement. Analyzes project KPIs evaluating trends and provided improvement strategies.

Directs inspection, testing and documentation of the work. Schedules inspection and testing with coordination between operations, consultants, material laboratories and Client.

Creates and implements project specific inspection and test plans, quality control plans and other procedures as necessary. Suggests improvements to Company QMS and procedures to continuously improve Walsh's Quality Management.

Supports new project start up, new project specification review, proposal write up and quality preconstruction planning.

Responsible for risk management strategy that helps projects improve profitability by reducing risk and improving efficiency via process management and risk mitigation.

Monitors project quality costs including resources while working to better as-bid budgets. Provides feedback to optimize project billing returns, risk reporting and testing accuracy, while protecting Walsh from claim exposure. Monitors and reports rework costs via QIR system.

Maintains relationships with owners, clients, subcontractors, design partners and stakeholders to support project partnering and issue resolution.

Coordinates with Safety Manager to ensure that projects are completed in accordance with established safety procedures, requirements and goals.
Qualifications
Bachelor's degree in AEC program or equivalent related field experience with International Code Counsel, NICT, etc. Current certification required.

USACE/NAVFAC/NRA Construction Quality Management certification preferred

Minimum 10 years AEC experience with a minimum of 7 years QA/QC leadership

5+ years managing light rail transit project

Experience overseeing systems integration and testing preferred

Travel required within area or region served

Excellent communication skills, critical thinking and problem-solving abilities, and ability to prioritize, organize and manage time
The Walsh Group offers competitive wages and benefits, including:
Medical, Dental & Vision Insurance

Generous Vacation Time & Paid US Holidays

Company 401(k) Matching Contributions

Flexible Spending Accounts (FSA)

Employee Assistance Program (EAP)

Commuter Benefits Program

Maternity Leave Policy

Short and Long-Term Disability Insurance

Term Life and AD&D Insurance
An Equal Opportunity Employer, Disability/Veteran
Need help finding the right job?
We can recommend jobs specifically for you!
Job Locations US-IL-Chicago | US-GA-Atlanta | US-CA-Los Angeles | US-TX-Dallas | US-NY-New York | US-WA-Seattle | US-IN-Indianapolis | US-DC-Washington | US-FL-Miami
Requisition ID 2020-5316
Position Type Experienced - Full-Time
Category Operations
Division Transportation