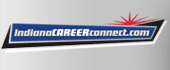 Job Information
Social Security Administration

Social Insurance Specialist (Claims Specialist) (ICTAP/VEOA/Certain Military Spouses)

in

Indianapolis

,

Indiana
Summary
This position is located in the INDIANAPOLIS, IN Field Office at 6745 NETWORK PLACE ,INDIANAPOLIS, IN 46278 . Additional selections may be made within six months from the closing date of this announcement.
Responsibilities
Once selected for the Claims Specialist position in SSA, you will contribute to the Agency's mission through direct and personal service to the public. This includes speaking with beneficiaries about their rights under the Social Security laws, gathering facts and evidence to establish eligibility for benefits, making critical decisions to determine the amount of benefits paid to individuals, and using state-of-the-art computer technology to access and update information about claims. Claims Specialists conduct interviews with the public to obtain, clarify, and verify information about initial and continuing eligibility for retirement, survivors, disability, health insurance benefits, and eligibility for supplemental security income including State supplements. In addition, they resolve discrepancies, clarify issues and make final decisions for initial and post-entitlement for benefits and payments; adjudicate and authorize entitlement or disallowance actions at all levels of difficulty and complexity under programs administered by SSA; and use state of-the-art technology to access and update claims information.
Requirements
Conditions of Employment
Qualifications
Applicants must have 52 weeks of specialized experience at the next lower grade level, or equivalent, which is in or related to the work of the position to be filled and has equipped applicant with the particular knowledge, skills, and abilities to successfully perform the duties of the position. GS-9: Fifty-two weeks of specialized experience equivalent to the next lower grade level in the federal service in 1) assisting individuals in establishing their entitlement to receive benefits; 2) adjudicating or investigating claims; or 3) evaluating benefit programs to assess the integrity and quality of operations. Applicants must also meet the following Selective Placement Factor(s) to qualify for this position: Meet and Deal Panel Interview: Applicants will be required to participate in a structured panel interview to demonstrate an aptitude for meeting and dealing with the public. This interview will be administered/conducted utilizing the Competency Assessment Interview Process (CAIP). Applicants must pass this interview process in order to be found fully qualified for this position and receive further consideration for selection. This interview will cover typical situations, which might be encountered on the job, in person or over the telephone. Candidates must demonstrate qualities such as clarity of speech, ability to listen, ability to establish confidence and put others at ease and the ability to organize and express thoughts clearly. If you do not pass the Meet and Deal panel interview, you will not qualify for the job Qualification requirements must be met by the closing date of this announcement. Time in grade requirement must be met by the closing date of this announcement. In addition to the minimum qualifications, applicants must be eligible under ICTAP, Military Spouse or VEOA.
Education
Substituting Education GS-9: Master's or equivalent graduate degree, or successful completion of two academic years of progressively higher graduate education, or LL.B. or J.D. Combining Education and Experience:GS-9: Experience and graduate level education beyond the first year may be combined to meet the minimum qualification requirement. Note: One year of full-time graduate education is considered to be the number of credit hours that the school you attended has determined to represent one year of study. If this information is not provided, we will consider 18 semester/27 quarter hours to be equal to one year of full-time graduate study. If selected, you may be required to provide your official college transcripts prior to the effective date of the personnel action placing you into the new position. Experience and education will be computed as percentages of the overall requirements and must equal to 100 percent when combined.
Additional Information
Selective Service: If you are a male applicant born after December 31, 1959, you must certify that you have registered with the Selective Service System, or are exempt from having to do so under the Selective Service Law. See www.sss.gov. OTHER NOTES: This position is a career ladder leading to GS-11. TRAINING: Candidates selected for this position will be required to attend a training class that lasts approximately 12 to 14 weeks. This training may be held outside of the selectee's normal commuting area. Individuals with disabilities may call us via Federal Relay using the (voice) contact telephone provided.