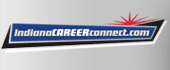 Job Information
Lumen

Solution Support Engineer - Flexible Location

in

Indianapolis

,

Indiana
About Lumen
Lumen is guided by our belief that humanity is at its best when technology advances the way we live and work. With 450,000 route fiber miles serving customers in more than 60 countries, we deliver the fastest, most secure global platform for applications and data to help businesses, government and communities deliver amazing experiences. Learn more about Lumen's network, edge cloud, security and communication and collaboration solutions and our purpose to further human progress through technology at news.lumen.com, LinkedIn: /lumentechnologies, Twitter: @lumentechco, Facebook: /lumentechnologies, Instagram: @lumentechnologies and YouTube: /lumentechnologies.
The Role
Lumen Technologies is the Platform for Amazing Things! The role will work in partnership with our Sales & Customer Success teams, working alongside a Technical Solutions team where you will learn and contribute to our customers' success. As a Solution Support Engineer, you will have the opportunity to grow your technical and sales skills while contributing to the growth of our enterprise customers as they embrace the 4th Industrial Revolution. Leveraging your understanding of Lumen systems, processes and tools, you will independently interact with both customers and internal Lumen teams to ensure customer solution details and service attributes are appropriately and accurately documented to support customer success through their entire journey with Lumen.
The Main Responsibilities
Customer Engagement: facilitate customer meetings via collaboration tools and sometimes in person. Independently uncover, scope and document customer business objectives. Creation of solution design documentation during sales cycle which includes responding to and communicating with customers to ensure order accuracy.

Customer Success: develop strong customer relationships and act as a customer advocate within Lumen to ensure delivery of an exceptional customer experience.

Continuous Improvement: provide feedback that contributes to ongoing process and customer experience improvement initiatives. Teamwork through peer support for Solution Support Associates in support of special projects.

Training/Education: continue to build proficiency in various tools required to perform successful research tasks and order submission.
What We Look For in a Candidate
Education: We are looking for smart and innovative people who are passionate about technology. Military veterans welcome!

At least 6 months to a year of experience as a Solution Support Associate and/or like experience, demonstrating proficiency of Lumen tools, products, and processes.

Skills: Personal accountability, professional appearance and demonstrated time management skills.

Communication: Intermediate written and verbal communication skills. Must have the ability to build relationships over the phone. Must have a proactive communication style ensuring timely status of projects to account team and customer. Must be able to develop relationships and communicate with customer technical staff.

Technical Skills: Intermediate understanding of information technology, communications, or security concepts and general knowledge of technical terminology or industry concepts related to Lumen solutions is required. Must possess a willingness and appetite to learn new concepts and subjects and have the initiative to invest in ongoing professional development through self-study. Must have a working knowledge of Lumen service portfolio, processes, and systems

Problem Solving: Intermediate analytical skills. Must be able to work through complex issues with a methodical approach. Will be expected to graphically depict Lumen services and customer solutions in a clear and compelling manner.

Work Style: Ability to work independently and as part of a team. Ability to work under pressure with tight deadlines. Act as a peer/mentor to Solution Support Associates and other Solution Support Engineers.

Must be able to work on multiple projects simultaneously and be able to reprioritize as needed or as directed to respond to changing business requirements. Must be detail oriented.

Computer Skills: Working knowledge of collaboration and office applications (Microsoft Office, Visio, PowerPoint preferred). Must have a working knowledge of internal company systems and application.

Business Acumen: Must demonstrate an understanding of business, sales, or financial principals and a familiarity with Lumen business goals and sales targets.

Ability to travel as needed (Approx. 10%)
What to Expect Next
Requisition #: 249671
When applying for a position, you may be subject to a background screen (criminal records check, motor vehicle report, and/or drug screen), depending on the requirements for the position. Job-related concerns noted in the background screen may disqualify you from the new position or your current role. Background results will be evaluated on a case-by-case basis.
EEO Statement
We are committed to providing equal employment opportunities to all persons regardless of race, color, ancestry, citizenship, national origin, religion, veteran status, disability, genetic characteristic or information, age, gender, sexual orientation, gender identity, marital status, family status, pregnancy, or other legally protected status (collectively, "protected statuses"). We do not tolerate unlawful discrimination in any employment decisions, including recruiting, hiring, compensation, promotion, benefits, discipline, termination, job assignments or training.
NOTE: Pursuant to the San Francisco Fair Chance Ordinance, we will consider for employment qualified applicants with arrest and conviction records.
Disclaimer
The above job definition information has been designed to indicate the general nature and level of work performed by employees within this classification. It is not designed to contain or be interpreted as a comprehensive inventory of all duties, responsibilities, and qualifications required of employees assigned to this job. Job duties and responsibilities are subject to change based on changing business needs and conditions.
Salary Range
Salary Min :
38745
Salary Max :
95940
This information reflects the anticipated base salary range for this position based on current national data. Minimums and maximums may vary based on location. Individual pay is based on skills, experience and other relevant factors.
This position is eligible for either short-term incentives or sales compensation. Director and VP positions also are eligible for long-term incentive. To learn more about our bonus structure, you can view additional information here. (https://jobs.lumen.com/global/en/compensation-information) We're able to answer any additional questions you may have as you move through the selection process.
As part of our comprehensive benefits package, Lumen offers a broad range of Health, Life, Voluntary Lifestyle and other benefits and perks that enhance your physical, mental, emotional and financial wellbeing. You can learn more by clicking here. (https://centurylinkbenefits.com)
Note: For union-represented postings, wage rates and ranges are governed by applicable collective bargaining agreement provisions.
Salary Range
Salary Min :
38745
Salary Max :
95940
This information reflects the base salary pay range for this job based on current national market data. Ranges may vary based on the job's location. We offer competitive pay that varies based on individual experience, qualifications and other relevant factors. We encourage you to apply to positions that you are interested in and for which you believe you are qualified. To learn more, you are welcome to discuss with us as you move through the selection process.
Lumen