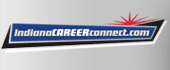 Job Information
Oracle

Sr. Principal Data Scientist

in

Indianapolis

,

Indiana
Designs, develops and programs methods, processes, and systems to consolidate and analyze unstructured, diverse big data sources to generate actionable insights and solutions for client services and product enhancement.
Interacts with product and service teams to identify questions and issues for data analysis and experiments. Develops and codes software programs, algorithms and automated processes to cleanse, integrate and evaluate large datasets from multiple disparate sources. Identifies meaningful insights from large data and metadata sources; interprets and communicates insights and findings from analysis and experiments to product, service, and business managers.
Acknowledged authority within the Corporation. Acts as a leader of large-scale company initiatives. Viewed by peers as a leader and top contributor and by line management as a key business partner. 10 plus years experience. BA/BS degree preferred.
This is a remote/office based position which may be performed anywhere in the United States except for within the state of Colorado.
Oracle is an Affirmative Action-Equal Employment Opportunity Employer. All qualified applicants will receive consideration for employment without regard to race, color, religion, sex, national origin, sexual orientation, gender identity, disability, protected veterans status, age, or any other characteristic protected by law.
Oracle State and Local Global Business Unit is looking for a passionate, talented, and inventive Senior Data Scientist with a strong machine learning background to help build industry-leading Computer Vision, Speech and Language technology. Our mission is to innovate in Computer Vision (CV), Natural Language Understanding (NLU), Audio Signal Processing, text-to-speech (TTS), and Dialog Management, in order to provide the best-possible experience for our public safety customers and the communities they serve.
As a Senior Data Scientist, you will collaborate with product management, engineering, and design to identify key opportunities to invest in. You will work with talented peers to develop novel algorithms and modeling techniques to advance the state of the art in computer vision and spoken language understanding. Your work will directly impact our customers in the form of products and services that make use of speech and language technology.
BASIC QUALIFICATIONS
PhD degree with 4 years of applied research experience or a Master's degree and 6 years of experience of applied research experience ideally in Natural Language Processing/Natural Language Understanding (NLP/NLU) and/or Computer Vision (CV)

3 years of experience in building and shipping machine learning models for business applications at scale

Experience programming in Java, C , Python or related language

Graduate degree (MS or PhD) in Electrical Engineering, Computer Sciences, or Mathematics with specialization in speech recognition, natural language processing, or machine learning.

1 years' experience with programming languages such as C/C , Java, Perl or Python

Demonstrated knowledge and experience with distributed machine learning and deploying models at scale in cloud environments (such as AWS, Microsoft Azure, Google Cloud, and Oracle Cloud Infrastructure)

Strong written and verbal communication skills
PREFERRED QUALIFICATIONS
PhD in Electrical Engineering, Computer Sciences, or Mathematics with specialization in speech recognition, natural language processing, or machine learning

8 years' experience in building natural language processing systems

Solid ML background and familiar with standard NLU and ML techniques

Scientific thinking and the ability to invent, a track record of thought leadership and contributions that have advanced the field

Solid software development experience

Familiarity with IoT/Edge AI and optimizing ML models to run on-device with constrained compute, power and latency budgets
Job: *Business Operations
Organization: *Oracle
Title: Sr. Principal Data Scientist
Location: United States
Requisition ID: 210007SU
Oracle