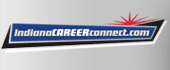 Job Information
BMWC Constructors, Inc.

Summer 2021 Internship - Quality Department - Industrial Construction

in

Indianapolis

,

Indiana
BMWC CONSTRUCTORS, INC.
Quality Department Internship!
Summer 2021
BMWC Constructors is seeking a Quality Department Intern for the Summer of 2021. This position will be based in either Indianapolis, Indiana OR Munster, Indiana, depending upon location and preference of the selected Intern candidate.
We pay a $19 hourly rate, housing cost (if the job is remote from your home location) and the travel costs to and from, at the start and end of the Internship.
This is a 12-week program, 40 hours a week, typically. You will work directly with a BMWC Quality Manager in our office (with some occasional field opportunities).
Qualifications/Duties/Responsibilities will include some or all the following:
Applicants should have working knowledge of the requirements of ASME Section IX, Qualification standard for Welding, Brazing and Fusing Procedures.

Must be able to review and understand welding processes and variables.

Have experience developing Welding Procedure Specifications per ASME Section IX and/or AWS D1.1

Applicants should have working knowledge of Construction Codes (e.g. ASME IX, ASME B31.1, ASME 31.3, AWS D1.1, etc.) and be able to make accurate interpretations of the specified Code.
Please visit our website to learn more about BMWC Constructors at: www.bmwc.com
Strongly prefer the following degree programs; Welding Engineering, Construction Engineering/Construction Management. We like to see a prior construction internship or that you have worked construction to demonstrate to us you have a passion for construction!
Must have a passion to work in the construction industry. We desire a strong work ethic, a responsible attitude, people skills, a brain and a sense of humor!
You may apply online with Handshake or at: www.bmwc.com /CAREERS/Current Openings/"Please Submit Your Application/Resume!"