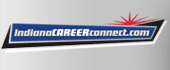 Job Information
Defense Finance and Accounting Service

SUPV IT CYBERSECURITY SPECIALIST (CUSTSPT/INFOSEC)

in

Indianapolis

,

Indiana
Summary
Who may apply: Current, permanent DFAS employees and eligible DoD PPP Military Spouse preference applicants. Position is located in Information & Technology, Infrastructure Services, Infrastructure Local Support, LST#1 (IN and RO). This job announcement may be used to fill similar positions on other teams in the I&T Directorate.
Responsibilities
Requirements
Conditions of Employment
null
Qualifications
Basic Requirement: Applicants must have IT-related experience demonstrating the following competencies appropriate to, or above, the level of this position. For vacancies below the full-performance level of the position, the basic requirement will be evaluated on a developmental basis. Your resume and work experience should clearly support your ability to meet these competencies and will be evaluated as part of the entire application process. Attention to Detail - experience reviewing my own information technology-related work or data and have been asked by others to review their work or data to ensure accuracy, completeness, and consistency with standards.
Customer Service - experience maintaining relationships with customers, assessing current information technology needs of customers, and developing or identifying information technology products and services that are tailored to meet customer needs.
Oral Communication - briefing mid-level management and IT staff on the status of information technology systems, projects, or daily operations, including the communication of technical information to a non-technical audience.
Problem Solving - identifying alternatives to address complex information technology-related issues by gathering and applying information from a variety of sources that provide a number of potential solutions. One year of specialized experience equivalent in level of difficulty and responsibility to that of the next lower grade (GS-12) within the federal service, which demonstrates the ability to perform the duties of the position, is required. Specialized Experience is defined as: Providing technical guidance, implementation, installation, troubleshooting and operation of customer application systems. Experience applying customer support principles, concepts and methods to manage projects that impact the delivery of customer support services. Time-in-Grade: Current or former federal employees who have held a GS position in the preceding 52 weeks, must meet the time in grade requirement. Applicant must have served 52 weeks as a GS-12 or higher grade in Federal Service.
Education
null
Additional Information
null