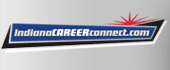 Job Information
The Walsh Group

Survey Crew Chief

in

Indianapolis

,

Indiana
Overview
Walsh is currently seeking a Survey Crew Chief to join our Transportation Division in Indianapolis, IN.
The Survey Crew Chief will be responsible for operating surveying equipment, proficiency with survey programs, supervise field staff and maintain surveying standards.
Walsh is a rapidly growing, highly diversified construction company, and we constantly seek builders and business people to join our industry-leading team. Walsh employees are "built to succeed" - competitive entrepreneurs with strong character who are energized by working on a team to meet challenges and are willing to take risks after careful planning. There are many compelling reasons why exceptional people should consider a career with our company:
Challenging, complex projects

Creative and innovative problem solving environment

Supportive, communicative managers who reward your success

Opportunities for growth, training, and development

Flexibility to build what you want, where you want
Responsibilities
Maintain company standards

Supervise additional staff members assisting in survey assignments

Complete assigned tasks in a timely manner following field procedures

Adhere to QA/QC procedures and note taking

Follow instructions/work orders from project managers.

Review and follow project scope, keeping all project information and electronic files well organized
Qualifications
Minimum 5 years of survey crew chief experience

Proficient with INDOT Standards/Code lists and survey requirements preferred

Proficiency with Trimble GPS and Trimble Robotic Total Station

Experience with Trimble Business Center preferred or willingness/ability to be trained

Ability to read and comprehend engineer drawings and project layout

Ability to organize field notes

Strong skills in verbal/communication, computer, and math skills

Able and willing to work in varying weather conditions

Valid Driver's License required
The Walsh Group offers competitive wages and benefits, including:
Medical, Dental & Vision Insurance

Generous Vacation Time & Paid US Holidays

Company 401(k) Matching Contributions

Flexible Spending Accounts (FSA)

Employee Assistance Program (EAP)

Commuter Benefits Program

Maternity Leave Policy

Short and Long-Term Disability Insurance

Term Life and AD&D Insurance
An Equal Opportunity Employer, Disability/Veteran
Need help finding the right job?
We can recommend jobs specifically for you!(function(d, s, id) { var js; if (d.getElementById(id) || typeof(icimsAsyncLoadScript) === 'undefined') return; var jobtargetJssdkParams = new Array(); jobtargetJssdkParams['id'] = id; jobtargetJssdkParams['data-applicant-info'] = 'false'; icimsAsyncLoadScript('https://analytics.click2apply.net/ats/icims/v1.0.js', jobtargetJssdkParams); }(document, 'script', 'jobtarget-jssdk')); (https://careers-walshgroup.icims.com/connect?back=intro&findajob=1&in_iframe=1&hashed=-435679907)
Job Locations US-IN-Indianapolis
Requisition ID 2020-5313
Position Type Experienced - Full-Time
Category Operations
Division Transportation