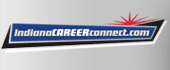 Job Information
Covance

Technical Liaison

in

Indianapolis

,

Indiana
Job Overview:
Covance by Labcorp is looking for Technical Liaison to support join our Safety Testing department.
Responsibilities include:
♦Coordinate new project start-up and modification activities.
Review project specifications for content related to specific department.

Ensure protocol review corresponds with project specification sheet details, as related to specific department.

Communicate any issues with Project Manager and Team Manager as required. Invite feedback and input. Coordinate with department and Medical Affairs.

Review specification sheets when solicited.

With project team members (PM, TA, TM), develop solutions, resolve issues and approve internal database loading/design plan.

Serve as accountable resource upon solicitation by team members.

Utilize Microsoft Office applications to design customized project documents.

Customize workflow for projects as needed.
♦ Test development and validation. (Responsible for validations as assigned).
Write validation plan and complete familiarization phase.

Perform test validations.

Write validation report.

Write Technical SOP.

Create QC material as required by validation.
♦ As scientific expert, identifies opportunities for peer reviewed scientific presentations. Writes abstracts and presents data.
♦ Demonstrates technical expertise by supporting Sales with presentations to customers if requested.
♦ Identify and capture opportunities to protect Covance's intellectual property.
♦ Ongoing project coordination including global functions.
Communicate with Technical Manager, VP Medical Affairs, and Project Manager to resolve issues not addressed proactively during project development.

Modify customized documents as needed.

Communicate with Data Managers to assist with resolving data transmission issues; perform data revisions as needed.

Define unique supplies and order supplies unique to the project.

Serve as global protocol/project laboratory expert/resource.
♦ Coordinate with IT&S on new project start-ups, new instrumentation start-ups, or instrumentation interface as needed.
♦ Interact with WLOS regarding testing selection of test codes (including use or need of new test codes), reflexes, calculations, administrative questions (AD), procedures, and Antrim or Zavacor issues.
♦ Serve as a technical reference to facilitate project testing and QC requirements, analyzing problems and proposing solutions.
♦ During initial project start-up, serve as resource to resolve issues with procurement, and communication with Investigator Services.
♦ Participate in continuing education program with presentation to departmental staff, laboratory staff, or across the organization as required.
♦ Serves as a technical expert in designated areas of responsibility, responding to questions from inside and outside the department.
♦ Submit monthly reports to direct supervisor.
♦ Attend functional team meetings as needed/requested.
♦ Contributes to maintaining a high level of safety awareness.
♦ Be an equal responsible party for departmental regulatory compliance.
♦ Perform Senior Technologist duties as required.
♦ Expand the sphere of influence and/or elevate the level of interaction for the department through service on multi-disciplinary committees, projects, and other initiatives as assigned.
♦ Share responsibility with management for promoting similarity in processes for our global laboratories in terms of test methods, database structures, and administration of operations.
♦ Research scientific literature and write technical letters for sponsors.
♦ Participate in conference calls with or in lieu of Manager/Director with Project Managers, sponsors, and other customers.
♦ Design, implement, and report special off-line studies from sponsors.
♦ Other duties as assigned.
Education/Qualifications:
Individual must qualify as testing personnel under the following CLIA 1988 and New York State Department of Health requirements:
Bachelor's degree in Medical Technology or Clinical Laboratory Science or other life science with completion of at least a 12-month training program in Medical Technology.
OR
Bachelor's degree in a chemical, physical or biological science from an accredited college or university and one year training and/or experience in the specialty in which testing is to be performed. Such training must be equivalent to that received in a school of Medical Technology.
OR
90 semester hours from an accredited institution that include the following:
1) 16 semester hours of biology courses, which are pertinent to the medical sciences
2) 16 semester hours of chemistry (at least 6 semester hours of Inorganic Chemistry)
3) 3 semester hours of math • Completed an accredited clinical laboratory training program, or one year documented laboratory training or experience in the specialty that testing is to be performed.
OR
Associate's degree in medical laboratory technology
Experience:
Individual must have 3 or more years of Covance Laboratory experience performing clinical laboratory testing or experience in performing clinical laboratory testing judged as equivalent.

Individual must have outstanding written and verbal communication skills.

Individual is expected to have and maintain professional credentials.
Covance is committed to diversity in the workplace and is an equal opportunity employer (Minority/Female/Individual with Disability/Veteran/Sexual Orientation/Gender Identity). Your confidentiality and privacy are important to us.
Covance