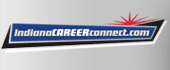 Job Information
Kelly Services

Technical Product Support Specialist - Indianapolis, IN

in

Indianapolis

,

Indiana
Kelly Services is seeking a Technical Product Support Specialist for one of the largest manufacturer of medical diagnostic products in Indianapolis, IN.
Job Title - Technical Product Support Specialist
Location - Indianapolis, IN
Contract Type – W2
Duration - 2 years
Pay Rate – Open to Discuss
Note – Should be flexible to work on a rotating shift coverage schedule including weekend, holiday shifts, and/or pager coverage. Responsible for independent on-call coverage Support Network Customer Support Center serves our customers on a 7 day/24 hour basis. As a TSS, you will work a schedule set on a quarterly basis. Schedules are changed quarterly or based on business needs where scheduled shifts may be during any or all of these times. Holiday, weekend and evening coverage is shared among the IT Technical Support team.
Duties:
Provide technical support to the customer base specializing in the IT Solutions for our instrumentation (Tissue Diagnostics/Digital Pathology).

Customer support is provided on a rotating shift coverage schedule including weekend, holiday shifts, and/or pager coverage.

Utilize expertise with customers in troubleshooting instrumentation and software to identify problems, answer basic questions on the function and usage of products, and recommend resolutions.

Provide technical assistance to sales, marketing, and other departments and serve as the primary support liaison between the client and the customer.

As the primary support liaison between, you will recommend solutions to customer's application questions and accurately maintain a database for tracking and trending.

Provides direct technical support to customers in troubleshooting moderately complex and some complex problems related to non-functioning electro/mechanical equipment, software applications or reagents to identify problem areas and recommend corrective action.

Refers more complex issues to higher levels.

Serves as the primary support liaison between the client and the customer.

Applies standard policies and procedures in analysis to resolve routine issues and assesses issues concerning Professional Products to determine potential Medical Device Reports, while adhering to FDA regulations, client and Department Quality requirements.

Follows-up with the customer, tracks inquiry and updates/maintains records.

Elevates customer's issues to internal resources as necessary for appropriate resolution.

Utilizes technical resources such as technical reports, evaluations, applications, research documents, and technical journals.

Also utilizes validated remote diagnostics for remote capable products.

Serves as a resource to customers and other departments (i.e. field service, sales, marketing, logistics) by providing requested technical/marketing information and other field requested materials.

Directly contributes to the overall success of the company by providing efficient and effective technical support in a pleasant and informed interactive demeanor that solves the current service issue while promoting the business relationship.

Ensuring an exceptional customer experience. In some business areas this job also functions as the product champion for specialized product support for internal, field and external customers providing specialized support, trending and recommendations for area of improvement, monitoring and training.

Assists with technical training programs which primarily detail Basic Operator level operations, maintenance and troubleshooting instructions for customer users, and field and in-house technical support staff.
Education & Skills
Associate's degree in electronics (or equivalent military training), medical technology or related field 2 years of related experience General perfunctory knowledge of products within the business area

Effective communication and customer service skills: able to effectively communicate with both technical and non-technical groups.

Laboratory knowledge and experience (Workflow, Instrumentation, IT Solutions)

Technical skills of interfacing of instruments to middleware and Laboratory Information Systems (LIS)

IT Knowledge and Troubleshooting (Networking, Microsoft Windows, Hardware)

Customer Support Experience

Strong troubleshooting and problem solving skills
If this position is of interest to you, please email me back at shazneen.irani@kellyit.com with your most up to date resume and advise the best time and number at which you can be reached.
Shazneen Irani
Technical Recruiter
Kelly Services, Inc.
shazneen.irani@kellyit.com (shai879@kellyservices.com)
kellyservices.com
Why Kelly ® ?
By partnering with Kelly® IT, you'll have direct connections to top companies around the globe—giving you the chance to put your tech skills to work on some of today's most intriguing, innovative, and high-visibility projects. In a world where change is the only constant, our unparalleled connections and IT market expertise help you take your skills exactly where you want to go. We're here to help you gain experience, keep learning, and move your career forward.
About Kelly ®
At Kelly, we're always thinking about what's next and advising job seekers on new ways of working to reach their full potential. In fact, we're a leading advocate for temporary/non-traditional workstyles, because we believe they allow flexibility and tremendous growth opportunities that enable a better way to work and live. Connecting great people with great companies is what we do best, and our employment opportunities span a wide variety of workstyles, skill levels, and industries around the world.
Kelly is an equal opportunity employer committed to employing a diverse workforce and providing accommodations for people with disabilities in all parts of the hiring process as required under its Employment Accommodation Policy. Kelly will work with applicants to meet accommodation needs that are made known to Kelly in advance.
Kelly Services