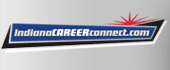 Job Information
Indy Gov

Victim Assistance Counselor - Part Time

in

Indianapolis

,

Indiana
Victim Assistance Counselor - Part Time
Print (http://agency.governmentjobs.com/indianapolis?jobID=2958247&sharedWindow=0)
Apply
Victim Assistance Counselor - Part Time
Salary
$30,411.00 - $34,000.00 Annually
Location
City County Building, IN
Job Type
Full Time
Department
Department of Public Safety-IMPD
Job Number
05803
Description

Benefits

Questions
Position Summary
Position is responsible for providing various types of assistance, counseling, and referrals to victims of crime and other hardships.
Position Responsibilities
Assists district officers and detectives with individuals (i.e., victims, witnesses, etc.) who are in need of a variety of services (i.e., emergency-financial, transportation, counseling, etc.); assists sworn personnel in gathering information at incident scene; follows up investigation with contact, in-person or by telephone, with victims for counseling/referral with appropriate agency.
Operates vehicle to provide transportation for individuals (i.e., victims, witnesses, relatives; etc.) as needed (i.e., children as directed by Child Protective Services, crime victims/witnesses to hospital and Headquarters from crime scene, etc.); assists detectives with individuals participating in line-up screening, mug-shot viewing, and statements/testimonies; assists district officers with individuals involved in crisis intervention (i.e., child abuse, homeless family, rape victims, etc.).
Reviews teletype reports and identifies individuals (i.e., witnesses, victims, relatives of victims, etc.) who need to be - contacted concerning their welfare and well-being; contacts persons by telephone; provides physical and/or psychological needs; directs individuals to appropriate agency for needed assistance (i.e., emergency food and shelter, counseling, crisis intervention, etc.).
Provides counseling to individuals (victims, witnesses, relatives, etc.) as needed; provides referral to appropriate agency for needed services (i.e., counseling, food and shelter, emergency protection, etc.); provides crisis counseling and intervention as necessary (i.e., abused children and spouses, suicidal individuals, emergency health care, etc.); assists at scenes of major disasters (i.e., tornadoes, airline crashes, hotel fires, etc.)
Prepares reports (detective supplements, case reports, interdepartments, receipt for emergency funds, etc.) relating to activities in accordance with General Orders and established procedures; observes and records events; checks reports for accuracy; submits to appropriate personnel; maintains personal notebook of activities.
Receives telephone requests and inquiries concerning available services and assistance; interviews individuals and determines specific needs; directs and describes method/procedure to attain needed service; provides information to individuals, programs, and agencies as needed to coordinate effort to satisfy determined needs; maintains contact with individuals and program representatives to ensure service completion and continued well-being.
Assists supervisor(s) in gathering and compiling statistical data reference Victim Assistance Unit; researches records and conducts inquiries into programs/agencies related to Victim Assistance Unit (i.e., welfare department, mental health clinics, hospitals, etc.).
Attends community organization meetings throughout city to present information concerning victimization and available resources; discusses issues and concerns; delivers speeches on requested topics (i.e., prevention of victimization, rape relief, spouse abuse, etc.).
Provides monetary assistance on emergency basis to individuals, such as, destitute families, stranded travelers and victims of violent crimes; arranges funds from either Coffee Can Fund or Ruthann Popcheff Memorial fund; obtains approval from supervisor when necessary; completes appropriate recording of action taken and distributes as needed.
Maintains liaison with other Departmental personnel; assists field officers with familiarization of victim assistance issues, problems, and concerns; provides officers with information concerning types of available services offered by the Victim Assistance Unit; acts as liaison between department and civilians, crime victims, social workers, etc.
Testifies in court; prepares for testimony, reviewing reports and notes; meets with officers, victims, witnesses, detectives, representatives from Prosecutor's Office to review case; appears in court per General Orders; presents testimony in accordance with 'Departmental policy.
Assists in coordination of special projects (i.e., Victim Rights Week, Indiana Crime Victims Conference. etc.); completes telephone and personal contacts as directed by supervisor; assists in set up of displays or exhibits; participates in special projects as needed.
Attends training sessions to obtain information and maintain compliance with Departmental standards.
This list of duties and responsibilities is not intended to be all-inclusive and may be expanded to include other duties or responsibilities that management may deem necessary from time to time.
Qualifications
Associate's Degree in Psychology, Social Work, Criminal Justice or other related area and one year of related work experience. One year of directly related work experience may be substituted for each year of formal education. Must possess a valid Indiana driver's license. Knowledge of interviewing and counseling practices and procedures, ability to handle sensitive public contacts, and strict confidentiality are required. Working weekends and holidays is required, as well as being on-call. Must be able to pass pre-employment screening (background investigation, drug screen). Position requires submission to random drug tests. Must be able to obtain and maintain special police powers.
Position requires knowledge of Civilian Employee Administrative Policies and Procedures manual; Indianapolis Metropolitan Police General Orders pertaining to victim assistance; functions of public, private and City/County agencies, including criminal justice system; family crisis intervention; and community relations. Requires knowledge of city geography, police radio procedures, and police report writing. Must be able to handle sensitive/hostile public contacts, and communicate effectively, both orally and in writing, and deliver oral presentations. Must be able to operate vehicle under normal conditions and provide effective courtroom testimony.
Independent Judgment
Established policies and procedures control most actions. Independent judgment is utilized when there are no available policies and procedures. Substantial independent judgment is important and is utilized when making referrals based on the needs expressed by victims; the incumbent is expected to exercise initiative, creativity and independent problem solving skills. Errors in judgment may cause inconsistencies or inconveniences, as well as failure to provide necessary resources and support to victims. Tact, diplomacy, and discretion are required when dealing with DPS employees, the general public and victims. Failure to handle contacts in professional and courteous manner will negatively affect the department's community relations efforts. Position requires a high degree of confidentiality.