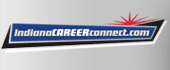 Job Information
Reyes Holdings

Warehouse Worker Lead

in

Indianapolis

,

Indiana
Warehouse Worker Lead
Job ID #:36805

Position Type:Full Time

Location:Indianapolis, IN 46236

Shift:PLEASE CHANGE ME

Department:Warehouse

Education Required:Not Indicated

Experience Required:Less than 1 year
Position Description:
Position Summary:
The Warehouse Lead would perform the essential functions of a warehouse person in addition to assisting the Shift Supervisor in areas of training, safety, auditing, and conducting daily shift meeting, as well as any other duties as assigned.
People or Process Management Responsibility: None
Position Responsibilities may include, but not limited to:
Warehouse workers lead pick and select products, palletize products, shrink wrap and load trailers utilizing powered equipment such as pallet jacks and fork lifts.

While performing the duties of this job, warehouse workers frequently stand, walk, bend, squat, twist reach with hands and arms, frequently lift and/or move up to 50 pounds, and occasionally lift and or move up to 100 pounds in multi-temperature environments ranging from 32F to 100F.

You must be able to work any day or shift

Other projects or duties as assigned.
Preferred Skills and Experience:
Position Requirements:
Required Skills and Experience:
A candidate must be 18 years of age.

You must have at least 6 months of current related work experience in your current location (ie. working in a distribution warehouse environment, roofer, farmhand, grocery dock, construction, manipulating patients in a hospital/nursing home or physical therapy environment, or other positions which require continuous heavy lifting which deals with multi-temperature).

This position must pass a post-offer background and drug test.
Physical Demands and Work Environment:
Reasonable accommodations may be made to enable individuals with disabilities to perform the essential functions. Due to the nature of our business in regard to such things as delivery schedules, order inputs, selection, and Department of Transportation Hours of Service, overtime, attendance and punctuality are essential job functions. Should an individual in this classification not be able to adhere to this requirement due to a disability, they should contact their Human Resources department to see what, if any, reasonable accommodation may be made.
All qualified applicants will receive consideration for employment without regard to race, color, religion, sex, sexual orientation and gender identity, national origin, disability, or protected veteran status. Drug Free Workplace.
As an Equal Opportunity Employer, Reyes Holdings companies will recruit and select applicants for employment solely on the basis of their qualifications. Our Practices and Procedures, including those relating to wages, benefits, transfers, promotions, terminations and self-development opportunities, will be administered without regard to race, color, religion, sex, sexual orientation and gender identity, age, national origin, disability, or protected veteran status and all other classes protected by the Federal and State Government. Drug Free Employer.
Reyes Holdings