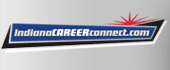 Job Information
Sodexo

Director of Quality - Healthcare Technology Management

in

Indianopolis

,

Indiana
Unit Description
Are you seeking a rewarding and challenging career
that allows you to make a difference?
Sodexo is seeking a DIRECTOR of Quality - Healthcare Technology Management. This is a VIRTUAL/REMOTE job that can be located anywhere within the continental United States.
Your experience in leading Quality initiatives is what we need to support Sodexo's global strategic plan, as Quality plays an integral role in growing our business to become more competitive, fostering a culture of continual improvement and innovation. This job will require 30-40% travel.
The successful candidate will:
Manage the Quality Management System (QMS) at Sodexo HTM including the annual reviews and revisions as needed to assure compliance to ISO 13485 standards.

Coordinate the creation, review and approval of standard processes, procedures, and work instructions.

Coordinate the risk assessments of quality-related activities.

Support Management Reviews by setting the agenda and reports on the status of the QMS functions including internal/external audit results, complaints, quality key performance indices (KPIs) and other updates as necessary.

Develop the quality training material and leads the training of Sodexo HTM staff.

Oversee the internal audit program.

Coordinate with ISO Registrar on initial and subsequent certifications audits.

Assist in making recommendations and identify improvements related to tools, systems and processes that align with the strategic direction of HTM's quality team.

Partner closely with Operations to develop new processes and continuous improvement procedures to ensure compliance with all applicable laws and regulations including but not limited to FDA and CMS, and all applicable ISO 13485 standard clauses for Sodexo HTM.

Work closely with other departments and on-site leaders when quality issues arise, ensuring proper trending, investigation, and closure of quality events as well as identifying and implementing preventive actions for the future.

Implement KPIs in alignment with organizational goals for quality processes. Sets goals, monitors and communicates trends that drive greater efficiencies across all of global quality.

Monitor changes to regulations in regard to QMS and operational compliance to ensure continued compliance to various global initiatives, legislation, regulations, standards, and laws.

Supervise, teach and mentor new quality team members.

Assist in ensuring client expectations are met including the schedule, cost and quality of Sodexo HTM services

Determine and implement solutions to continuously improve the quality system (e.g. training, mentoring, systems, etc.).
Is this opportunity right for you? We are looking for candidates who have:
a BS in Engineering, Management or Business Administration. Advanced degree preferred;

5+ years' experience in quality management system or operations research; and/or

5+ years' experience or knowledge of medical equipment maintenance and management;

Proficiency in statistics and Microsoft Office suite;

Training or certification in ISO 9001 or ISO 13485 desirable.
Learn more about
Not the job for you?
At Sodexo, we have CTM positions at numerous client locations across the United States..
Working for Sodexo:
Sodexo fosters a culture committed to the growth of individuals through continuous learning, mentoring and career growth opportunities. Our CTM team supports >100 clients locations across North America and collaborates with the entire Sodexo Group, spanning 72 countries. Sodexo empowers its employees who have developed a thorough understanding of the organization to create their own career path.
Position Summary
Provides national support for Clinical Engineering program operations to include consistency of medical devices coding and nomenclatures, statistical analysis of device trends, and compliance to federal, state, and local regulations. Supports HIPPA, safety compliance, recall, alert, patient events related to SDX serviced equipment
This position is devoted to program quality , regulatory compliance, data integrity, industry benchmarks, program safety, development and oversight of all policies and procedures for the business, and internal audit.
Key Duties
-Ensures compliance
-Establishes programmatic consistency for CTM
-Oversight of maintenance protocol for equipment
-Provides statistical analysis of equipment maintenance trends
-Supports the selling of new business
-Responds to patient events related to serviced equipment
Qualifications & Requirements
Basic Education Requirement - Bachelor's Degree or equivalent experience
Basic Management Experience - 7 years
Basic Functional Experience - 7 years in maintenance and repair of clinical devices.
Sodexo is an EEO/AA/Minority/Female/Disability/Veteran employer.
Location US-MN-Minneapolis | US-NC-Charlotte | US-GA-Atlanta | US-IL-Chicago | US-IN-Indianopolis | US-PA-Philadelphia | US-TN-Virtual/Remote Office | US-TN-BRENTWOOD | US-MN-Minneapolis
System ID 626907
Category Healthcare Technology Management
Relocation Type No
Employment Status Full-Time
Sodexo