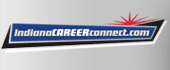 Job Information
UnitedHealth Group

Pharmacy Technician (2nd Shift) - Jeffersonville, IN

in

Jeffersonville

,

Indiana
The more you do, the more you learn. And as you learn you find new doors opening that challenge you to bring your best. Here at OptumRx , we've earned the trust of more than 64 million people who rely on us for the prescription drugs that improve their health and lifestyles. When you join us, you'll be part of the UnitedHealth Group family of companies where you'll have some of the best training and tools in the world. As a Pharmacy Technician, you'll be responsible for answering incoming calls and completing outbound calls to/from patients, physicians and pharmacists while ensuring a high level of customer service and maximized productivity. Along the way, you'll discover the training, support and career opportunities you'd expect from a Fortune 6 leader.
Working Schedule: Monday-Friday 2pm - 10:30pm (EST)
Primary Responsibilities:
Enter prescriptions and verify appropriate and accurate information

Contact patients, pharmacists and doctor's offices to resolve claims issues

Process prescriptions (from intake to order completion)

Resolve customer issues; ensuring accurate information is provided
This role is equally challenging and rewarding. You'll need to work within multiple computer systems simultaneously as you respond to questions or provide specific medication details/clinical information. It's a fast paced, high volume environment where our members are counting on us to deliver these important, sometimes life-saving medications in an accurate and efficient manner.
You'll be rewarded and recognized for your performance in an environment that will challenge you and give you clear direction on what it takes to succeed in your role as well as provide development for other roles you may be interested in.
Required Qualifications:
High school diploma / GED or higher

Pharmacy Technician licensing and registration as required by the state of Indiana

1+ years of experience as a Pharmacy Technician

Proficiency with computer and Windows PC applications including ability to navigate and learn new and complex computer system application

You will be asked to perform this role in an office setting or other company location.

Employees are required to screen for symptoms using the ProtectWell mobile app, Interactive Voice Response (i.e., entering your symptoms via phone system) or a similar UnitedHealth Group-approved symptom screener prior to entering the work site each day, in order to keep our work sites safe. Employees must comply with any state and local masking orders. In addition, when in a UnitedHealth Group building, employees are expected to wear a mask in areas where physical distancing cannot be attained.
Preferred Qualifications:
National Pharmacy Technician certification (PTCB)

Pharmacy/prescription data entry experience
UnitedHealth Group is an essential business. The health and safety of our team members is our highest priority, so we are taking a science driven approach to slowly welcome and transition some of our workforce back to the office with many safety protocols in place. We continue to monitor and assess before we confirm the return of each wave, paying specific attention to geography-specific trends. We have taken steps to ensure the safety of our 325,000 team members and their families, providing them with resources and support as they continue to serve the members, patients and customers who depend on us.
You can learn more about all we are doing to fight COVID-19 and support impacted communities: click here (https://www.unitedhealthgroup.com/newsroom/addressing-covid.html) .
Diversity creates a healthier atmosphere: UnitedHealth Group is an Equal Employment Opportunity / Affirmative Action employer and all qualified applicants will receive consideration for employment without regard to race, color, religion, sex, age, national origin, protected veteran status, disability status, sexual orientation, gender identity or expression, marital status, genetic information, or any other characteristic protected by law.
UnitedHealth Group is a drug - free workplace. Candidates are required to pass a drug test before beginning employment.
Keywords: health care, healthcare, Managed Care, Pharmacy Technician, Optum, OptumRx, UnitedHealthcare, pharmacy, pharmacy technician license, UnitedHealth Group, retail pharmacy, Jeffersonville, IN, Indiana, hiring immediately, #RPO
UnitedHealth Group