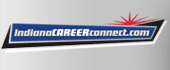 UnitedHealth Group

Consumer Medication Coordinator - Genoa Healthcare - Peru, IN

in

Kokomo

,

Indiana
Opportunities with GenoaHealthcare. A career with Genoa Healthcare means you're part of a collaborative effort to serve behavioral health and addiction treatment communities. We do more than just provide medicine: we change lives for the better. People with serious mental or chronic illness – and those who care for them – have moving stories, and at Genoa we become their voice, their partner. Working as part of a coordinated care team, we partner with community-based providers and others to ensure that people with complex health conditions get the right medications and are able to follow their treatment plans. Our personalized services – in-clinic pharmacies, telepsychiatry and medication management – are leading the way to a new level of care.
We recently joined OptumRx, a pharmacy care services company that is part of Optum and UnitedHealth Group's family of businesses. We are part of a leading information and technology-enabled health services business dedicated to making the health system work better for everyone. Take a closer look to learn why a career with Genoa Healthcare might be the path to discovering your life's best work . SM
The ConsumerMedication Coordinator position at Genoa is an essential role that impacts the lives of an underserved population that needs a voice. This position is a liaison between a partner clinic and a Genoa mental health specialty pharmacy. Primary responsibilities include building strong relationships with the clinic partners and communicating with consumers to assist them with their medication plan, insurance and the full services of the Genoa pharmacy. A key function will be promoting Genoa services to obtain new consumers and increasing the number of consumers Genoa serves.
Hours are M-F / 8-5 and includes benefits! No evening or weekend work. 8 Paid holidays and 18 PTO days first year ofemployment.
Major Duties & Responsibilities:
Buildstrong relationships with various Genoa partners including:consumers, case managers and clinic staff to educate and deliver on theservices Genoa provides.

Drivefun and exciting marketing events to promote Genoa's services inpartnership with the clinic.

Daily communication with mentally ill patients,building relationships with clinic staff and consumers with an eagerness toproblem solve any issues that arise.

Outgoing and friendly personality, marketingpharmacy Rx services daily to consumers.

Enrollconsumers in our services and coordinate the various steps in assistingthe consumer in the proper filling and delivering of medication, includingthe partnership with the clinic staff and the Genoa Pharmacy to answer anymedication questions.

Educateconsumers on the ability to fill all additional prescriptions through the GenoaPharmacy.

Ensureall consumers insurance information is up to date in the Pharmacy systemand is properly charged for the medications delivered.

Assistclinic staff and pharmacy with prior authorizations and Patient Assistanceprograms.

Organizethe collection of prescriptions to be fulfilled at the Genoa Pharmacy andcoordinate the delivery of medication. Maintain a high level ofaccuracy on consumer insurance information.

Partnerwith clinic staff and Genoa Pharmacy to obtain prior authorizations andPatient Assistance programs.

Executemonthly prescription refill calls to include, compliance, monitoringmedication refills and insurance.

Reviewand monitor regular reporting cycles and interpreting that data to driveactions with clinic staff and consumers.

Administrativetasks including weekly reporting on medication discrepancies, dose changesand discontinued medications for consumer.
Educational or Skill Requirements:
Priorhealthcare experience preferred

Ideal candidate has a Medical background,Pharmacy tech experience OR Mental Health background with a strongunderstanding of prescriptions

Drivingis required, mileage reimbursed at $.545/mile

Desireto help the underserved population in the mental and behavioral healthcarecommunity

Strongdesire to assist consumers with their medication plan to create the rightoutcome with an emphasis on customer care.

Thriveson innovation to create solutions.

Stronghistory of relationship selling with a drive to deliver increased results.

Abilityto interpret data to drive action and deliver results.

Provenability to organize and stay on top of many activities at one time.
Diversity creates a healthier atmosphere: All qualified applicantswill receive consideration for employment without regard to race, color,religion, sex, age, national origin, protected veteran status, disabilitystatus, sexual orientation, gender identity or expression, marital status,genetic information, or any other characteristic protected by law.
UnitedHealth Group is a drug-free workplace. Candidates arerequired to pass a drug test before beginning employment. In addition,employees in certain positions are subject to random drug testing
Job Keywords: Medical assistant, customer service, care coordinator, marketing, sales, mental health, patient care, Pharmacy Technician,Pharm Tech, Peru, IN, Indiana, Pharmaceutical, PTCB, NHA, CPhT, ExCPT
UnitedHealth Group