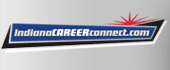 Job Information
Fiat Chrysler Automobile

Pipefitter

in

Kokomo

,

Indiana
Pipefitter
Job ID: S1197
Career Area: Manufacturing & Production
Job Category: Manufacturing-Skilled Trades
Location: Kokomo , IN
46902 , US
Date Posted: October 19, 2020
Brand: FCA Group
Apply (http://www.candidatecare.com/srccsa/RTI.home?c=40&d=fcagroup.candidatecare.com&r=5000655977110&rb=SYMPHONYTALENT) Refer A Friend
Share this job
Share on Facebook (http://www.facebook.com/sharer.php?u=https%3A%2F%2Fcareers.fcagroup.com%2Fjob%2F11724662%2F&t=Pipefitter%20Manufacturing%20%26%20Production%20FCA)

Share on Twitter

Share on Linkedin

Share by Mail
Job Overview
Qualifications
The Pipefitter is responsible for layout and fabrication, assembly, installation, and maintenance of piping/plumbing systems, fixtures and equipment for steam, water, sprinkler, heating, cooling, lubricating and related systems. This work requires practical journeyman level skills and knowledge as pipefitter or industrial plumber. The work may require interpreting specifications, blueprints, manufacturers' manuals, sketches or similar documents. It will also require the ability to plan the sequence of operation and materials according to knowledge of pressure capacities, piping, plumbing operations and materials. Candidate must be able to perform incidental tasks as required to complete the larger task.
Basic Qualifications:
High school diploma or equivalent (GED)

A minimum of 4 years of combined experience and training similar to that required in a bona fide apprenticeship program as an Pipefitter; OR a U.S. Department of Labor Completion of Apprenticeship Certificate as an Pipefitter; OR eight (8) years of documented Pipefitter experience; OR five (5) years of documented Pipefitter experience and three (3) years in a related trade

Ability, with or without reasonable accommodation, to work any shift and work some overtime, including daily, weekends and holidays

Experience as a pipefitter in a manufacturing environment

Ability to work from blueprints, drawings, layouts or other specifications

Knowledgeable of types and sizes of pipe and related metallic, vitreous and plastic materials according to job specifications

Ability to measure, cut, thread, bend, file, bur and ream pipe with hacksaws, benders, pipe cutters, pipe threads, chisels, cutting torches, soldering irons, drill, taps, and related hand and power tools

Ability to assemble and install pipe and plumbing fittings using clamps, brackets, hangers, wrenches, pliers and related hand tools

Ability to repair, replace and maintain defective piping and plumbing components such as valves, traps, toilets, showers, and drinking fountains using hand and power tools

Ability to inspect piping and plumbing systems to detect malfunctions and make necessary repairs and adjustments

Perform incidental tasks as required to complete the larger task

Knowledge of Microsoft Office
Preferred Qualifications:
Ability to provide mechanical support to manufacturing operations to locate and diagnose trouble in mechanical systems or equipment

Ability to complete required preventive maintenance at defined intervals on all mechanical equipment

Ability to perform tasks historically assigned to other mechanical classifications such as millwright, machine repair and sheet metal worker

Perform other duties as required to meet the needs of the department and company

Strong computer skills

Experience with computerized maintenance management systems

Knowledge of G-Suite
Relocation is not provided for this position.
Our benefits reflects the FCA commitment to helping you reach your personal and professional goals. In addition to an environment that promotes career development, we offer benefits for a healthy lifestyle and a rewarding future, designed to take care of you and your family, in various stages of life.
As a global company, our employee packages will vary by country, customary norms and the legal entity into which you are hired.
Apply (http://www.candidatecare.com/srccsa/RTI.home?c=40&d=fcagroup.candidatecare.com&r=5000655977110&rb=SYMPHONYTALENT)
JOBS YOU MAY LIKE
No jobs found.
Join our Talent Community
Create a talent profile to receive relevant job alerts and the latest company news! If you're a U.S. Veteran, please sign up through ourVeterans Recruiting Programpage.
Create a Talent Profile
Sign into your profile
LET'S BE SOCIAL
VISIT OUR BRAND WEBSITES