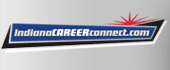 Job Information
Signant Health

Product Owner (IRT)

in

Madhapur, Hyderabad, India

,

Indiana
Role Overview
As a Product Owner, you will be the key stakeholder for a project. The Product Owner will help define the product plans in collaboration with the rest of product management leadership, build roadmaps in conjunction with R&D, and support all activities related to the timely execution and delivery of the products.You will be responsible for capturing and managing product development requirements and providing expertise across the organization; maintaining working relationships with key stakeholders to discover and understand business needs and translate them into system requirements. The Product Owner has a vision of what needs to be built and conveys that vision to the scrum team. You should have a solid understanding of users, the marketplace, the competition and future trends for the product you support.
The PO operates under general supervision of a Product Manager, Product Management, with latitude for independent judgment.
Key Accountabilities/Decision Making & Influence
KEY ACCOUNTABILITIES
Develop and adapt the product/feature strategy

Understand user needs/requirements and market dynamics from a wide range of sources (customers, competitors, technology trends, market research/analysis, stakeholders)

Understand the competitive landscape leveraging internal and external resources to shape the product roadmap

Keep a clear, prioritized roadmap which is dynamic in nature

Manage and maintain the product backlog

Create detailed requirements, use cases, guides, and/or diagrams for product releases

Write user stories, define acceptance criteria and participate in all development ceremonies

Conduct UAT on all product features to assure working software

Facilitate internal and external stakeholder discussion for continuous feedback

Work closely with Quality Assurance to ensure regulatory compliance and support audit requests
DECISION MAKING AND INFLUENCE
Influence on product plan and roadmap for a given product area

Influence on product positioning and features within agreed budget frames

Influence on product roadmap together with rest of the product management leadership

Leading the pilot or beta period for a product prior to GA (general availability)

Influence on lead customer targeting and marketing positioning

On-going decision making and accountability throughout the product lifecycle
Diversity and Inclusion Competencies
Dedication and commitment to promote diversity, multiculturalism and inclusion in all work activities

Ability to collaborate in diverse teams to foster productive outcomes.
Knowledge, Skills & Attributes
KNOWLEDGE SKILLS AND ATTRIBUTES
Bachelor's Degree in technology or business. Advanced Degree is a plus.

Minimum of 3 years' experience in product management or similar product design

Ability to communicate verbally and in writing clearly and succinctly, complex project plans, design and technical issues, as well as business and product requirements

Strong interpersonal, project planning and implementation

Detail-oriented and able to successfully plan, prioritize, execute and track tasks and responsibilities in order to meet established individual and group deadlines

A team-oriented person with a "can do" attitude

Independence and self-motivation, with the ability to exercise autonomous judgement when dealing with competing priorities and initiatives, while keeping management well informed of issues, progress and status

Able to seek and analyze information from a variety of sources

Ability to see the bigger picture while also able to get into the weeds on details

Detailed working knowledge of a System/Software Development Life Cycle (SDLC)
At Signant Health, accepting difference isn't enough—we celebrate it, we support it, and we nurture it for the benefit of our team members, our clients and our community. Signant Health is proud to be an equal opportunity workplace and is an affirmative action employer. We are committed to equal employment opportunity regardless of race, color, ancestry, religion, sex, national origin, sexual orientation, age, citizenship, marital status, disability, gender identity or veteran status.
Job LocationsIN-Madhapur, Hyderabad, India
Job ID2020-4661
CategoryR&D
Position TypePermanent Employee - Full-Time