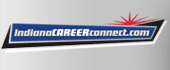 Job Information
Conduent

Fraud Investigation Services Associate III Quality & Controls

in

Marion

,

Indiana
Through our dedicated associates, Conduent delivers mission-critical services and solutions on behalf of Fortune 100 companies and over 500 governments - creating exceptional outcomes for our clients and the millions of people who count on them.
You have an opportunity to personally thrive, make a difference and be part of a culture where individuality is noticed and valued every day.
Fraud Investigation Services Associate III- Quality & Controls
$17.50/hour & Great Benefits
Conduent Business Services - San Antonio, TX
Job Description -
Quality & Controls Professionals are primarily responsible for determining if exceptions to our standard operating procedures are warranted and appropriate and, if so, facilitate obtaining exceptions approval. To perform this work, the specialists use reference materials, such as job aids, quality checklists, templates, and procedures. The Quality, and Control Professionals are experts for our internal systems and processes, while being highly aware of industry standards and regulations. Completing research efficiently and owning issues from start to finish will be key to success in this role. Leveraging relationships with various areas of Operations to problem solve is also key to the role.You may also participate in working groups for various projects or pilot programs to drive process improvement. This individual will assist in developing, creating and implementing call center quality processes and procedures; as well as making recommendation for enhancements to training materials as needed to enhance the overall Conduent customer's experience based off the trends, and Fraud analysis found.
Identifies and mitigates risk exposure to the project profits that includes, fraud prevention and detection through the review of alerts, reports and other information and the investigation of new account, Automated Clearing House/wire and debit fraud.

Focuses on the prevention and recovery of fraudulent losses, coordinates fraud prevention strategies and supports other risk management programs as necessary to mitigate potential fraud patterns as they develop.

Initiates contact with members and employees to verify account activity or provides recommendations and education related to fraud prevention and security.

Reacts quickly and efficiently across all departments when trends emerge and notifies appropriate fraud employees in a timely manner.

Prepares documentation for prosecution against individuals that have caused a financial loss to the organization.

Provides ongoing analysis of case files and fraud detection systems to determine emerging trends and provide recommendations to management to assist in loss mitigation.

Builds relationships within the banking and law enforcement communities and industry contacts for the purpose of intelligence gathering and other fraud prevention related activities.

Track that quality, and controls are addressed within required timelines

Identify error trends and sources with the goal to reduce errors and a focus on problem avoidance
Skills/Education/Experience:
Outstanding customer service skills and dedication to providing exceptional customer care;

Must be self-motivator and self-starter;

Focus on quality and customer service; Exceptional listening and analytical skills;

Solid time management skills; Flexible with schedule must

Must be able to effectively deal with people at all levels inside and outside of the Company;

Creative ability & writing proficiency;

Ability to multitask and successfully operate in a fast paced, team environment;

Must adapt well to change and successfully set and adjust priorities as needed;

Must be proficient with Microsoft Office (intermediate Word, basic Excel);
Conduent is an Equal Opportunity Employer and considers applicants for all positions without regard to race, color, creed, religion, ancestry, national origin, age, gender identity, gender expression, sex/gender, marital status, sexual orientation, physical or mental disability, medical condition, use of a guide dog or service animal, military/veteran status, citizenship status, basis of genetic information, or any other group protected by law.
People with disabilities who need a reasonable accommodation to apply for or compete for employment with Conduent may request such accommodation(s) by clicking on the following link, completing the accommodation request form, and submitting the request by using the "Submit" button at the bottom of the form. For those using Google Chrome or Mozilla Firefox please download the form first: click here to access or download the form (https://downloads.conduent.com/content/usa/en/file/conduent-applicant-adaaa-referral-form.pdf) . You may also click here to access Conduent's ADAAA Accommodation Policy (http://downloads.conduent.com/content/usa/en/document/cdt_adaaa_accommodation_pol.pdf) .
Conduent