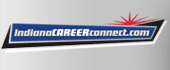 Job Information
Veterans Affairs, Veterans Health Administration

Lead Transportation Assistant

in

Marion

,

Indiana
Summary
The Lead Transportation Assistant of Veteran Transportation Service (VTS) and Beneficiary Travel will operate within the Veteran Transportation Service located at VA Northern Indiana Healthcare System, with several Community Based Outpatient Clinics. The incumbent reports directly to the Mobility Manager. The Lead Transportation Assistant will lead staff within the Veteran Transportation Service and Beneficiary Travel office.
Responsibilities
Requirements
Conditions of Employment
null
Qualifications
To qualify for this position, applicants must meet all requirements by the closing date of this announcement, 01/29/2021. Time-In-Grade Requirement: Applicants who are current Federal employees and have held a GS grade any time in the past 52 weeks must also meet time-in-grade requirements by the closing date of this announcement. For a GS-07 position you must have served 52 weeks at the GS-06 grade level. The grade may have been in any occupation, but must have been held in the Federal service. An SF-50 that shows your time-in-grade eligibility must be submitted with your application materials. If the most recent SF-50 has an effective date within the past year, it may not clearly demonstrate you possess one-year time-in-grade, as required by the announcement. In this instance, you must provide an additional SF-50 that clearly demonstrates one-year time-in-grade. Note: Time-In-Grade requirements also apply to former Federal employees applying for reinstatement as well as current employees applying for Veterans Employment Opportunities Act of 1998 (VEOA) appointment. You may qualify based on your experience and as described below: Specialized Experience: You must have one year of specialized experience equivalent to at least the next lower grade GS-06 in the normal line of progression for the occupation in the organization. Examples of specialized experience would typically include, but are not limited to: An extensive knowledge of VA eligibility rules and regulations is required in order to provide patients with a comprehensive understanding of their entitlements to the Beneficiary Travel Program. Must be able to receive and process number of family dependents, income levels and other information to substantiate a veteran's ability to pay. Knowledge and application of an extensive body of transportation regulations, methods and practices to perform a wide variety of interrelated or nonstandard transportation support assignments and resolve a wide range of problems. Knowledge of travel rules and regulations in VHA Handbook 1601B.05 "Beneficiary Travel" and associated Policy and Procedure Guides, VHA Directives, and Code of Federal Regulations, regarding legal entitlement to travel reimbursement, and travel rates to be able to calculate reimbursements. Knowledge of how to organize and maintain documentation and records supporting beneficiary travel reimbursements and vendor payments. Knowledge of validation, control and maintaining accounting records for many travel accounts and make frequent dollar amount adjustments of those accounts. Ensures compliance with procedures for obligating travel funds. Knowledge of the review process to make determination on ambulance bills, and if the request for payment is legitimate or not. If customer wasn't authorized to have service paid for by the VA, creates and mails denial letters to customer and ambulance vendor. Office automation abilities, to include knowledge of VistA to input beneficiary travel authorizations, knowledge of VistA and CPRS to access appointment information, VistA email system, MS Office products, spreadsheets and other equipment. Ability to use Internet/Intranet resources, for example, MapQuest, or looking for services offered throughout VA to determine mileage for calculating mileage between patient residence and nearest VA facility. A thorough knowledge of medical terminology, regulations and manuals related to the administration of this program is essential; must be able to interpret and utilize this information to competently answer questions and compose correspondence. Requires knowledge of proper English grammar, spelling and punctuation, as well as knowledge of proper VA letter format, in order to prepare correspondence to veterans. Ability to identify problems, analyze issues, develop solutions/resolutions and follow-up. A working knowledge of the laws governing release of information activities, Privacy Act and Freedom of Information Act. You will be rated on the following Competencies for this position:
Audit ReportingClericalCustomer ServiceInterpersonal SkillsManages and Organizes InformationPlanning and Evaluating
Please note: your resume must support that you meet these competencies to be given credit. Experience refers to paid and unpaid experience, including volunteer work done through National Service programs (e.g., Peace Corps, AmeriCorps) and other organizations (e.g., professional; philanthropic; religions; spiritual; community; student; social). Volunteer work helps build critical competencies, knowledge, and skills and can provide valuable training and experience that translates directly to paid employment. You will receive credit for all qualifying experience, including volunteer experience. Note: A full year of work is considered to be 35-40 hours of work per week. Part-time experience will be credited on the basis of time actually spent in appropriate activities. Applicants wishing to receive credit for such experience must indicate clearly the nature of their duties and responsibilities in each position and the number of hours a week spent in such employment. Physical Requirements: Incumbent works in a well-lit, ventilated, office setting. Duties require sitting a PC/computer most of the 8-hour tour of duty in an ergonomic appropriate environment while assisting customers. Incumbent works in the hospital computer system as well as other electronic based programs. The incumbent may come in contact with angry and potentially violent customers. Position requires a high level of concentration and coordination. Work Environment:
Work is performed in an office setting within view and hearing of patients and the public. The incumbent has direct contact with the Veterans and possible exposure to contagious diseases. Immediate attention is required for travel arrangements that must be completed timely. Meeting these obligations may present varied demands on the incumbent. Patients may present skeptical, agitated, uncooperative, and some may become hostile or dangerous. The work environment is multifaceted, complex and demanding. For more information on these qualification standards, please visit the United States Office of Personnel Management's website at https://www.opm.gov/policy-data-oversight/classification-qualifications/general-schedule-qualification-standards/.
Education
null
Additional Information
null