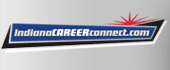 Job Information
The Methodist Hospitals

CHEST PAIN COORDINATOR

in

Merrillville

,

Indiana
Assists in planning, developing and implementing the Chest Pain Center (CPC) goals and operations. Coordinates and oversees all process improvement activities involving care of the cardiac patient for both campuses.
PRINCIPAL DUTIES AND RESPONSIBILITIES (*Essential Functions)
Develops protocols and guidelines for best practice treatment of cardiac patients across the continuum of care. Reviews all chest pain patient admissions for protocol adherence. Inputs data for accreditation including the STEMI concurrent review but not limited to this data.

Complete chart audits to evaluate patient care. Develop and implement policies to ensure safe patient care delivery across the continuum.

Adheres to chest pain accreditation standards as delineated in the current standard version.

Distributes communication to appropriate shareholders to support improving patient outcomes.

Works collegially with the Medical Directors of the Emergency Department, Cardiology Services, Cath Lab and Critical Care to assure optimal continuity of care across the continuum.

Works directly with the Emergency Medical Services (EMS) on reviewing protocols, especially the identification of STEMI patients in the pre-hospital setting and coordinates appropriate education and process improvement (PI) activities.

Acts as a resource and proves best practice and guidelines according to the AHA/ACC.

Coordinates Chest Pain meetings. Steers chest pain meetings in alignment with overall facility strategic goals.

Responsible for the application and submission for Chest Pain Center Accreditation, in collaboration with Director Business Operations for Heart & Vascular Institute. Completes data submission deadlines, creates monthly agenda, completes minutes from meetings, to maintain data in timely manner. Oversees tracking process for data related to throughput of cardiac patients & improve patient outcomes by way of chest pain committee, cardiac serviceline meetings, or other meetings as necessary.

Collaborates with the Cardiovascular Data Abstractor related to the validity of data abstractions for the American College Cardiology, the American Heart Association, the Society of Thoracic Surgeons Adult Cardiac database and others as needed.

Educates nursing, ancillary personnel, and community on best practices in the prevention of cardiac disease and the treatment of Acute Coronary Syndrome patient care protocols and management, Early Heart Attack Care (EHAC), and hands only cardiopulmonary resuscitation (CPR).

Acts as a resource to maintain a community presence. Coordinates community outreach programs emphasizing prevention of Coronary Artery Disease and the identification of Acute Coronary Syndrome.

Assures compliance with all Joint Commission, Healthcare Facilities Accreditation Program, State Board of Health, CMS and other applicable regulatory agency guidelines.

Performs other duties as assigned.
JOB SPECIFICATIONS(Minimum Requirements)
KNOWLEDGE, SKILLS, AND ABILITIES
Possess superior interpersonal skills and communication skills both verbally and in writing.

Demonstrated public speaking skills and leadership skills.

Proficient in Excel, Microsoft Word, and PowerPoint.

Ability to work independently and in a team environment.

Ability to work as a team leader or team member of cross functional or hybrid teams working together on quality or process improvement initiatives.

Ability to trend and interpret data.

Ability to use logical problem-solving skills based on the nursing process and hospital policies and procedures.

Ability to work flexible shifts as required.

Requires effective judgment and/or action during emergency situations.

Demonstrates diplomacy interacting with staff, clients and the public.

Demonstrates flexibility in meeting unanticipated demands and priorities.

Must be able to exhibit model of care and conduct of Methodist Hospital.
EDUCATION
Bachelors Nursing or other related field Required

Masters Nursing or other related field Preferred
EXPERIENCE
Four (4) years of progressively responsible work experience in a cardiac related field is required.

Two (2) years of work experience in the cardiac catheterization laboratory, emergency room, cardiovascular intensive care, or as an EMS Coordinator is preferred.
LICENSE/CERTIFICATION
Certified Cardiac Pulmonary Resuscitation Required

Certified Advance Cardiac Life Preferred

IN Licensed Registered Nurse or ARRT Required

CPR Instructor Required

Cardiovascular Care Coordinator c4 Certification Preferred when available
STANDARDS OF BEHAVIOR
Meets the Standards of Behavior as outlined in Personnel Policy and Procedure #1, Employee Relations Code.
CONFIDENTIALITY/HIPAA/CORPORATE COMPLIANCE
Demonstrates knowledge of procedures for protecting and maintaining security, confidentiality and integrity of employee, patient, family, organizational and other medical information. Understands and supports the commitment of Methodist Hospitals in adhering to federal, state and local laws, rules and regulations governing ethical business practices for healthcare providers.
DISCLAIMER - The above statements are intended to describe the general nature and level of work being performed by people assigned to this job. The statements are not intended to be construed as an exhaustive list of all responsibilities, duties and skills required.
ID: 2021-7314
Street: 8701 Broadway
FTE: 1.0