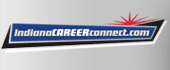 Job Information
NiSource

Data Mining Temporary

in

Merrillville

,

Indiana
Data Mining Temp$22.06 per hourNiSource is actively seeking temporary position to perform digitization of asset information from linen maps into Company#39;s GIS and/or mapping system(s). Project will last approximately one year. Candidates with backgrounds in GIS analysis, gas pipeline experience, utility records investigation, and GIS editing are encouraged to apply.Job DescriptionThe position will contribute to enhancing the quality of existing and historical records while also increasing their time of delivery of information through systems to internal/external Company business partners such as Gas Operations, Engineering, Compliance, external Company contractors as applicable, and Damage Prevention GIS Records Enhancement. The primary responsibilities of this position are:
Perform the necessary historical records investigations and GIS editing operations to execute gas mapping, editing and revision.
Duties include researching legacy job order records, reviewing work management system records, consulting and communicating with project stakeholders as needed, including Operations and/or Engineering personnel, reviewing design files, review as-built GIS data, performing GIS operations to update relevant records to spatial and database accuracy specifications within an established delivery period.
Assisting and support accurate, timely and cost effective execution to meet the requirements of the project.
Required Selection Criteria Minimum Associates Degree education in geography, GIS, survey, cartography, engineering, or computer science; or other equivalent professional experience Minimum of one (1) experience in GIS, or equivalent professional experience Proven effectiveness in a geographically dispersed and cross functional workforce Demonstrated competency in the knowledge of and ability to use Microsoft Windows and Microsoft Office software suites Professionalism to contribute to a positive work atmosphere that demonstrated inclusion and diversity. Preferred for Selection: Experience with GIS, AM/FM, CAD and other related spatial technologies Gas utility damage prevention, utility locating, gas engineering/plant/service/transmission operations experienceTechnical/Functional Competencies Required for Selection: Demonstrated proficient capability to perform GIS editing in ESRI tools Knowledge of basic mapping/cartographic concepts (accuracy, scale, datum, projection, coordinates, etc.) Demonstrated knowledge of various PC applications and software (i.e. Word, Excel, PowerPoint, AutoCAD) Proficiency in basic math skills Proficiency in basic geometrProficiency in basic geography
Value inclusion within your day to day responsibilities by respecting others perspectives/convictions, engaging others opinions, creating a safe environment where people, ideas, and opinions are valued within your Team/Customers and external partners.Respect and take into consideration diversity within your Team/Customers and external work partners by valuing different world views, challenges, and cultures that represent all walks of life and all backgrounds.Treat others with respect and consideration. Actively participate in creating and contributing to a positive work environment.
NiSource is committed to providing equal employment opportunities in each of its companies to all employees and applicants for employment without regard to race, color, religion, national origin or ancestry, veteran status, disability, gender, age, marital status, sexual orientation, gender identity, genetic information, or any protected group status as defined by law. Each employee is expected to abide by this principle.By applying, you may be considered for other job opportunities.
For immediate consideration, please apply on-line at careers.nisource.com on or before September 30, 2020
Job Family: Clerical
NiSource